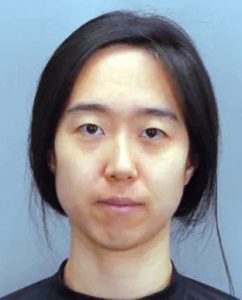 A Korean-American woman in her 30s was arrested for allegedly abducting a 3-year-old child from a mall in Virginia.
According to the Fairfax County Police Department, Jane Pyo, 33, of Washington, D.C., was arrested on April 27 on charges of abduction, possession of burglarious tools, assault on law enforcement, and trespassing. She is accused of taking a 3-year-old child from an outdoor play area at Tysons Corner Center, a mall in Tysons Corner, Virginia.
Officers responded to the play area at 5:47 p.m. on April 27 after a report of a missing child.
The mall's security cameras caught Pyo talking to the child playing in the mall's outdoor play area and then taking the child inside the mall.
The police immediately responded to the scene and found Pyo with the child with the help of security cameras.
When the officers approached her, Pyo allegedly assaulted them, but they were able to take her into custody and detain her in the Fairfax County Jail without bond.
The child was safely returned to their family. Police are still investigating the exact circumstances of the incident, and anyone with information about the incident is asked to call the Fairfax County Police Major Crimes Bureau at 703-246-7800.
BY YEJIN KIM [support@koreadaily.com]