KCON is spreading the Korean Wave to the opposite side of the world. This year, KCON is to host its annual cultural festivals in Mexico and Australia as well.
On March 6, CJ E&M announced their plan to host its annual "Korean wave convention," KCON, in Mexico and Australia, in addition to North America and Asia. Starting with KCON 2017 Mexico held in Mexico City on March 17 and 18, the event will introduce Korean life style to the world, visiting Japan in May, New York in June, Los Angeles in August, and Australia in September.
First launched in 2012 in California, KCON is the biggest Korean cultural convention hosted by CJ E&M. Introducing trending Korean contents ranging from K-pop to Korean drama and film, KCON has established itself as a representative Hallyu convention. By intensifying beauty, fashion, and food contents this year, CJ E&M plans to fix the event as a global platform which provides comprehensive experience of Korean lifestyle.
For the past six years, KCON has been visited by over 350,000 visitors from North America, Asia, Middle East, and Europe. 68% of visitors in North America are between ages 15 and 24, proving its high potential of growth in the market.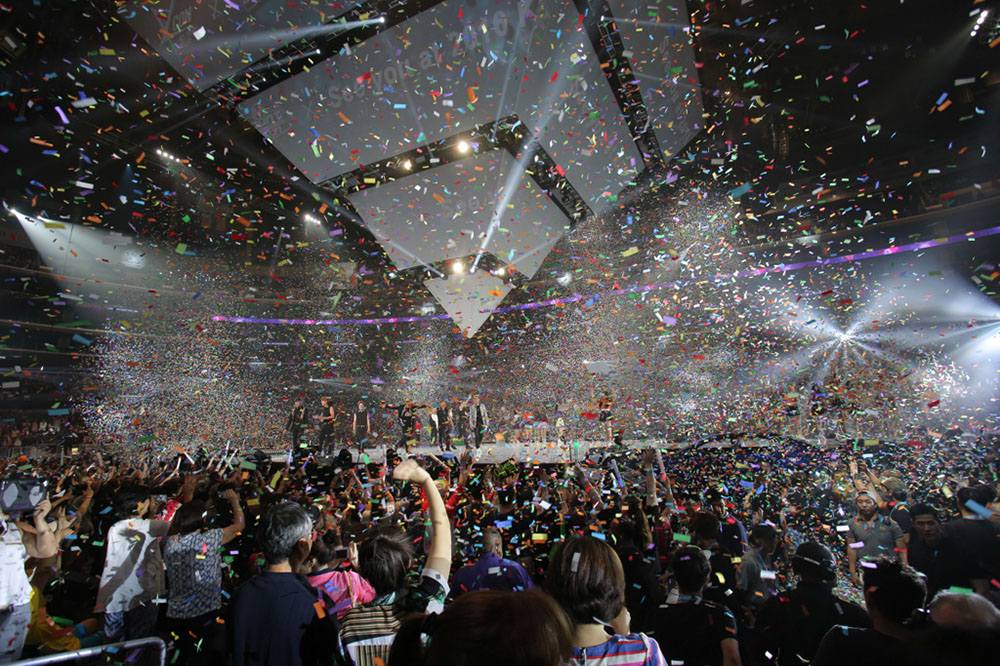 At KCON 2017 Mexico, which is to be held as a two-day event, KCON's signature K-pop concert will be presented along with the showcase of Korea's up-to-date cultural contents and experience encompassing food, fashion, and media. During the day, Korean culinary experience, K-pop dance lessons, fan events, and other cultural events will be presented. In the evening, stages of the most popular K-pop stars like BTS, Eric Nam, EXID, NCT127, Astro, Infinite H, Monsta X, and Red Velvet await the fans.
"Hallyu is now stretching beyond K-pop, Korean drama, and film to the culinary culture and lifestyle," said a CJ E&M executive, Shin Hyung-kwan. "As contents and lifestyle lead the global culture, we aim to grow the competitiveness of Korean lifestyle through KCON."
Original article by Kim Eun-ae
Translated by Heewon Kim