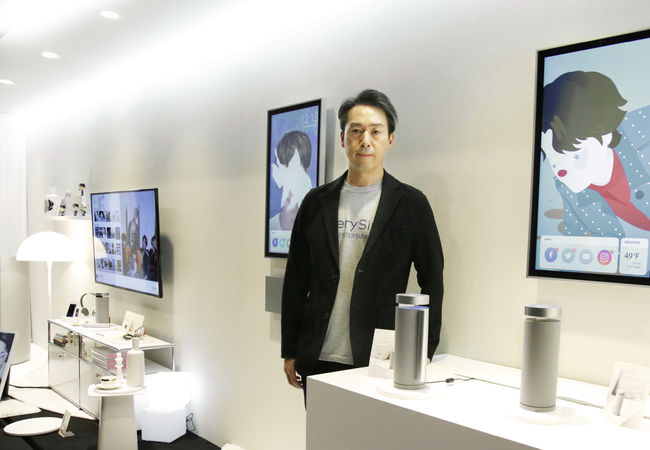 SM Entertainment unveils the prototype of their own AI device, Wyth, suggesting a new direction for the combination of K-pop and lifestyle.
SM Entertainment attends the Consumer Electronics Show 2017, or CES 2017, which is held in Las Vegas from January 5 to 8. One of the biggest entertainment agencies in Korea introduces a "lifestyle with celebrities" at their individual booth located on the second floor of Sands Expo.
While the organic combination of contents, service platform, and the device is highly important in the AI-based IoT environment, SM Entertainment attends CES 2017 to introduce their concept of contents-celebrity-device combination by demonstrating Wyth's prototype. At the event, the company also plans to seek for cooperation with various device or service platform businesses.
On the first day of the exhibition, SM Entertainment demonstrated the prototype concept of Wyth AI Assistant, which incorporates celebrity contents of various artists like SNSD and Exo. AI Speaker type of the prototype suggests a curated music playlist in Super Junior-M Henry's voice, while SNSD Tiffany appears on the screen to forecast the weather, provide a radio curation, or sing a duet with the user.
Although technological aspects of SM Entertainment's AI device are yet to be finalized, it holds a great significance for the entertainment company to give detailed shape to their vision of celebrity AI device.
Original article by Jung So-young
Translated by Heewon Kim