If you're visiting Korea, you must have makeup products on your shopping list. Whether it's for yourself or for your friends and family, Korean brands' cosmetic products make great souvenirs for its high quality, wide variety, and relatively affordable price.
While you're crossing out your shopping lists, wouldn't it be better to have some extra fun by visiting uniquely themed flagship stores? Below list shows the cosmetic stores with unique themes and exclusive services.
Espoir Make Up Pub
10, Hongik-ro 6-gil, Mapo-gu, Seoul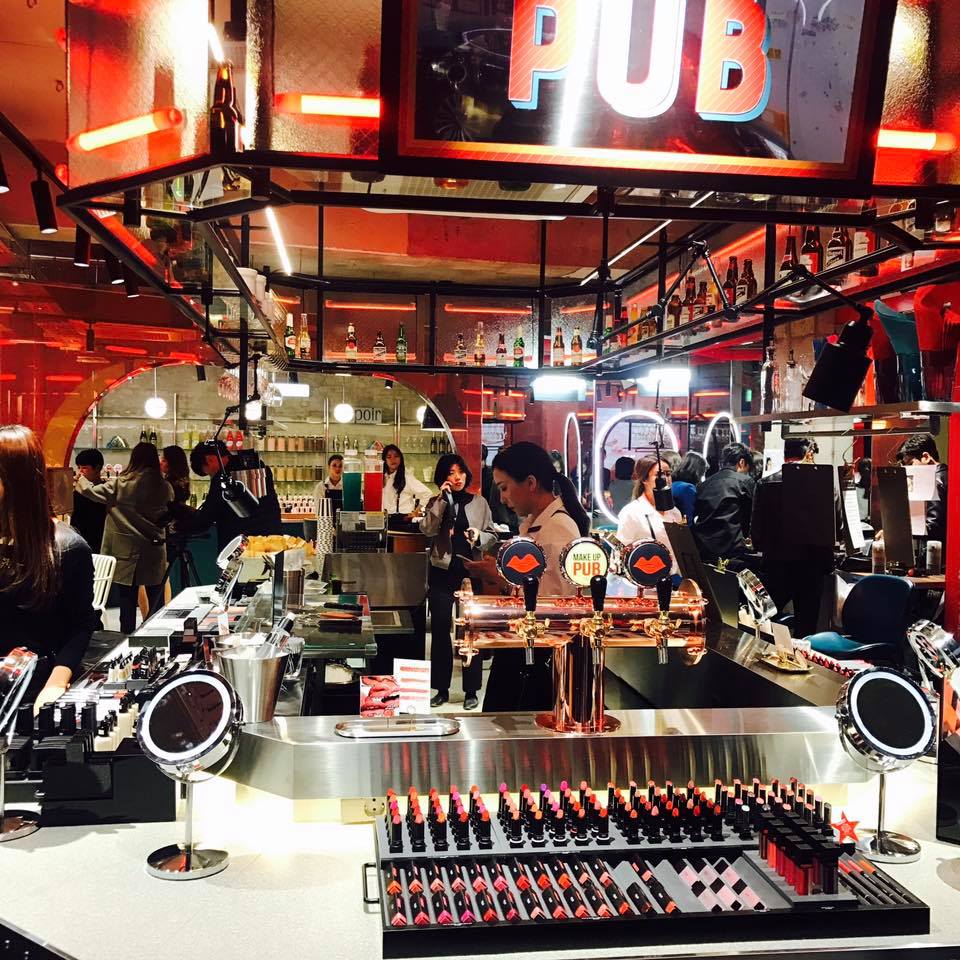 Espoir's concept store in Hongdae takes its theme from pubs. The store is decorated with bottles and shakers and a DJ plays cool vibes to make shopping more exciting.
You can get personal color counseling to find the right foundation shade for your tone and get a sample of liquid foundation on tap.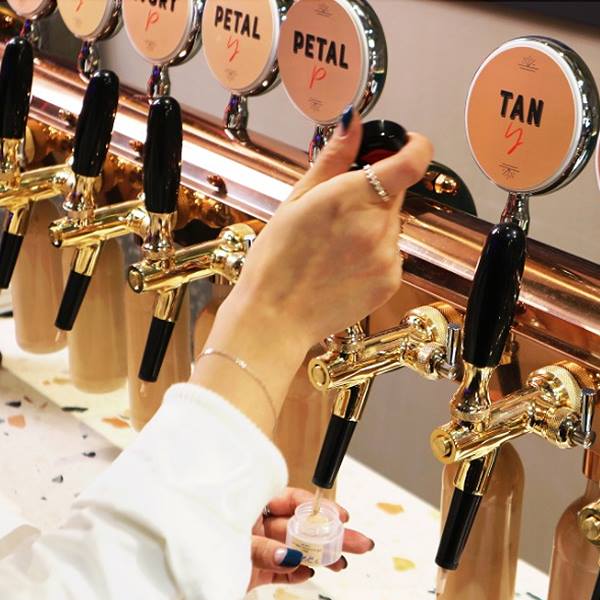 3CE Pink Hotel
37-8, Myeongdong 8-gil, Jung-gu, Seoul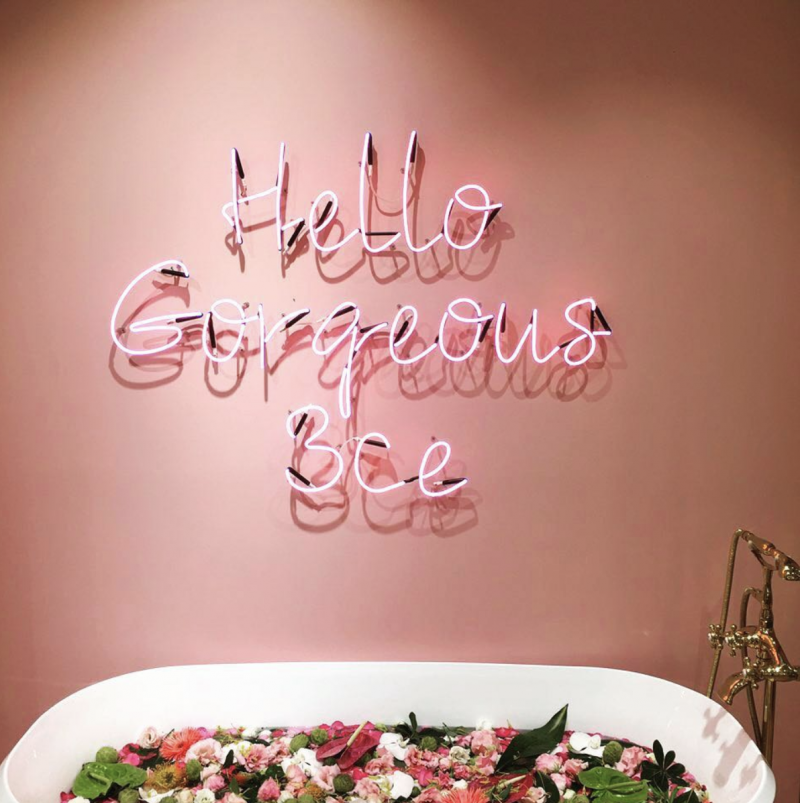 3CE (Three Concept Eyes) is a beauty product brand launched by Style Nanda, one of the leading online clothing stores in Korea. Pink Hotel located in Myeongdong displays products of both Style Nanda and 3CE throughout five uniquely themed floors.
Displays of products and installments allocated throughout the store make great photo walls for your Instagram photos. The rooftop cafe serves picture-perfect desserts as well!
Etude House My Lip Bar
15, Myeongdong-gil, Jung-gu, Seoul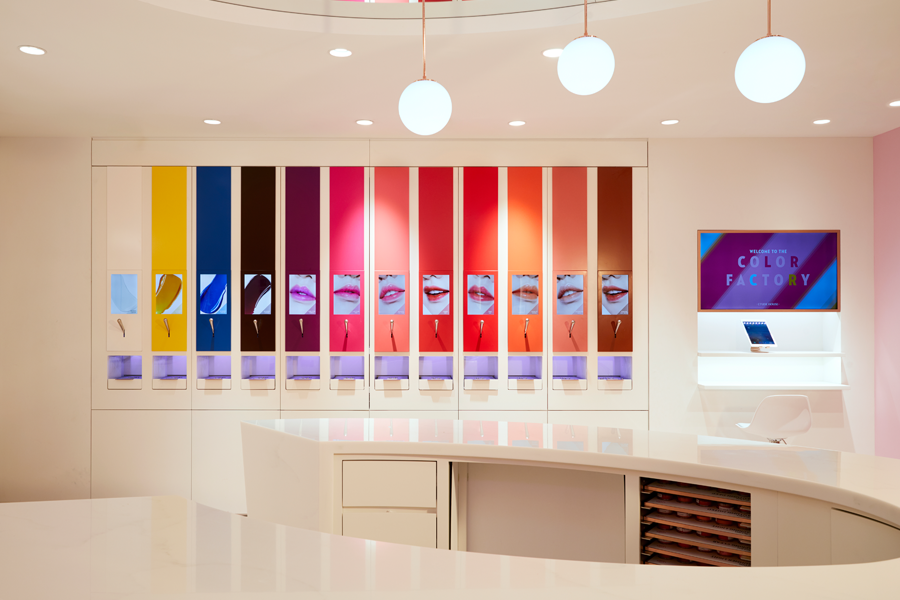 Etude House's flagship store in Myeongdong is specially designed for lip products. Instead of applying unsanitary sample products, you can try on freshly squeezed lip colors from the lip color machine.
You can also create your own color by mixing available 12 colors.
Etude House Color Factory
22, Dosan-daero 13-gil, Gangnam-gu, Seoul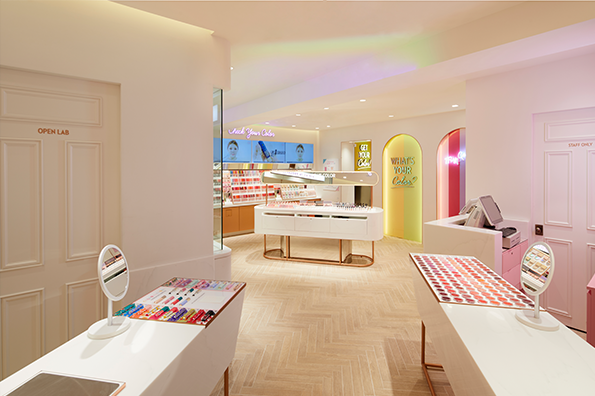 If you want to find out which tone your face is, visit this Etude House store located on Garosu-gil, which is specialized in personal color testing. Specialists in the store help you find your tone and you can create your own lipstick based on the result.
By Heewon Kim