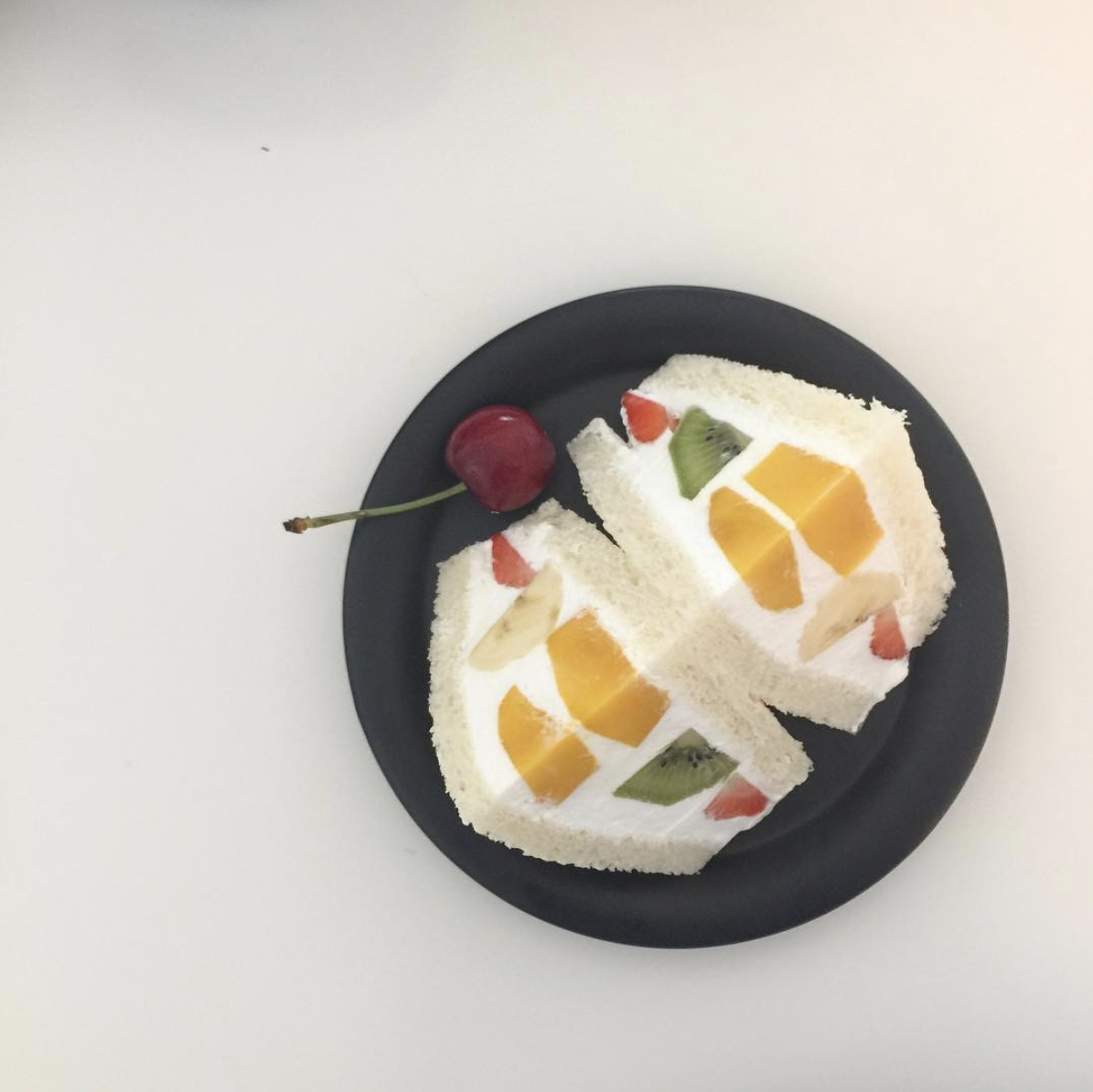 Sandwiches are loved as snacks, or sometimes even as meals, universally. As much as its grand popularity, the variety of them is innumerable, differing by regions and occasions.
Recently in Korea, a specific kind of sandwich is growing in popularity. Sando, which is an abbreviated term referring sandwich in Japanese, is moving to the center of the culinary trend in Korea.
Although Sando simply means sandwich in Japanese, the Japanese-style sandwich popular in Korea is distinguished from most other sandwiches. The most noticeable feature of Sando is its simplicity.
Rather than deriving harmonious taste from various ingredients, Sando emphasizes the taste of one main ingredient. For example, Katsu Sando is made by sandwiching a thickly fried pork cutlet between two slices of bread.
Although Sando is characterized by its simplicity, it's not as easy to make as you would imagine. Quite the contrary, the sandwich's simplicity makes it rather trickier to derive good taste, as the degree of perfection of each ingredient determines the whole taste.
For instance, the taste of a Tamago Sando, which translates to egg omelet sandwich, can be altered by a pinch of salt, as ingredients are as simple as bread, eggs, mayo, salt, and sugar.
Because of such feature, the Japanese-style Sando sandwiches are popular especially among the connoisseurs who find the delicacy of taste important.
Below is a list of restaurants/cafes where you can find some of the finest Sando in Korea.
Dotz
6, Itaewon-ro 55na-gil, Yongsan-gu, Seoul
Dotz in Hanam-dong is known for Asian fusion eats and juicy Katsu Sando. Katsu Sando is available during brunch hours only.
Maum And Maum
222, Noksapyeong-daero, Yongsan-gu, Seoul
Maum And Maum is famous for freshly made, fluffy egg omelet sandwich. If you can't decide what to try, they have a platter option, which includes pieces of egg omelet sandwich, pork cutlet sandwich, and steak sandwich.
Bunkasha
20, Eulji-ro 14-gil, Jung-gu, Seoul
A sandwich for dessert? Fruits Sando, available at cafe Bunkasha, looks more like a cake than a sandwich. Colorful fruits, along with freshly whipped cream, are sandwiched between pieces of bread and it tastes way better than you could have imagined.
By Heewon Kim