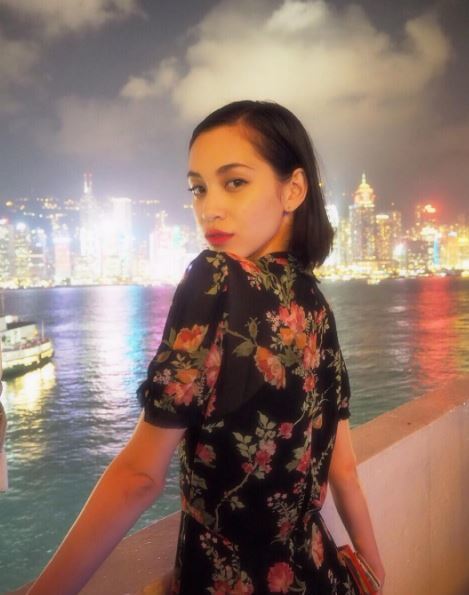 Internationally renowned Japanese model-actress Kiko Mizuhara was attacked by some people on social media, reported local news media on September 17.
On September 7, Japanese brewing company Suntory release its new advertisement featuring Mizuhara. When the video was unveiled to social media, some people left hate comments, which include discrimination against Koreans.
The comments insist that Mizuhara doesn't qualify as the model for the brand, mentioning the fact that her mother is a "Zainichi," which refers to a Korean-Japanese.
Born in the U.S. and raised in Japan with an American father and Korean-Japanese mother, Kiko Mizuhara is one of the top models in Japan. Debuted as an actress with Norwegian Wood (2010) the model is also actively continuing her acting career. Mizuhara is widely known in Korea as well, mainly for dating rumors with K-pop artist G-Dragon.
As Mizuhara's colleagues and other celebrities mention the incident on their social media accounts, criticizing hate speeches, the public sentiment is growing against the anti-Korean comments.
In the midst of disputes, Mizuhara expressed her thoughts through a Twitter posting on September 15.
LOVE & PEACE pic.twitter.com/tD8bbuTr3m

— Kiko Mizuhara (@kikoxxx) September 15, 2017
"Various forms of fights are going on in the world," writes the model-actress. "Wherever you were born, whichever country you were raised, and wherever you're living, the fact that you're an Earthian doesn't change."
"But the incident made me realize that there are so many people who understand me," added she. "I will live as I am with a stubborn heart so that the world can move closer to be a place where people can live as who they are, wherever they are at."
"Love & Peace," wrote Mizuhara, ending her message to the haters.
Original article by Bae Jae-sung