Are you bored with traditional Bunsik? Or is it simply not appealing to you? How about giving them a twist? The Kimbap takes Bunsik items, like kimbap, tteokbokki, and noodles, and re-creates them in unique ways.
The Kimbap is actually not a new place. What previously was Gaju Naengmyung (which was more widely known as Gaju Kimbap on Wilshire), found a new home on the corner of S Western Ave and W 4th St.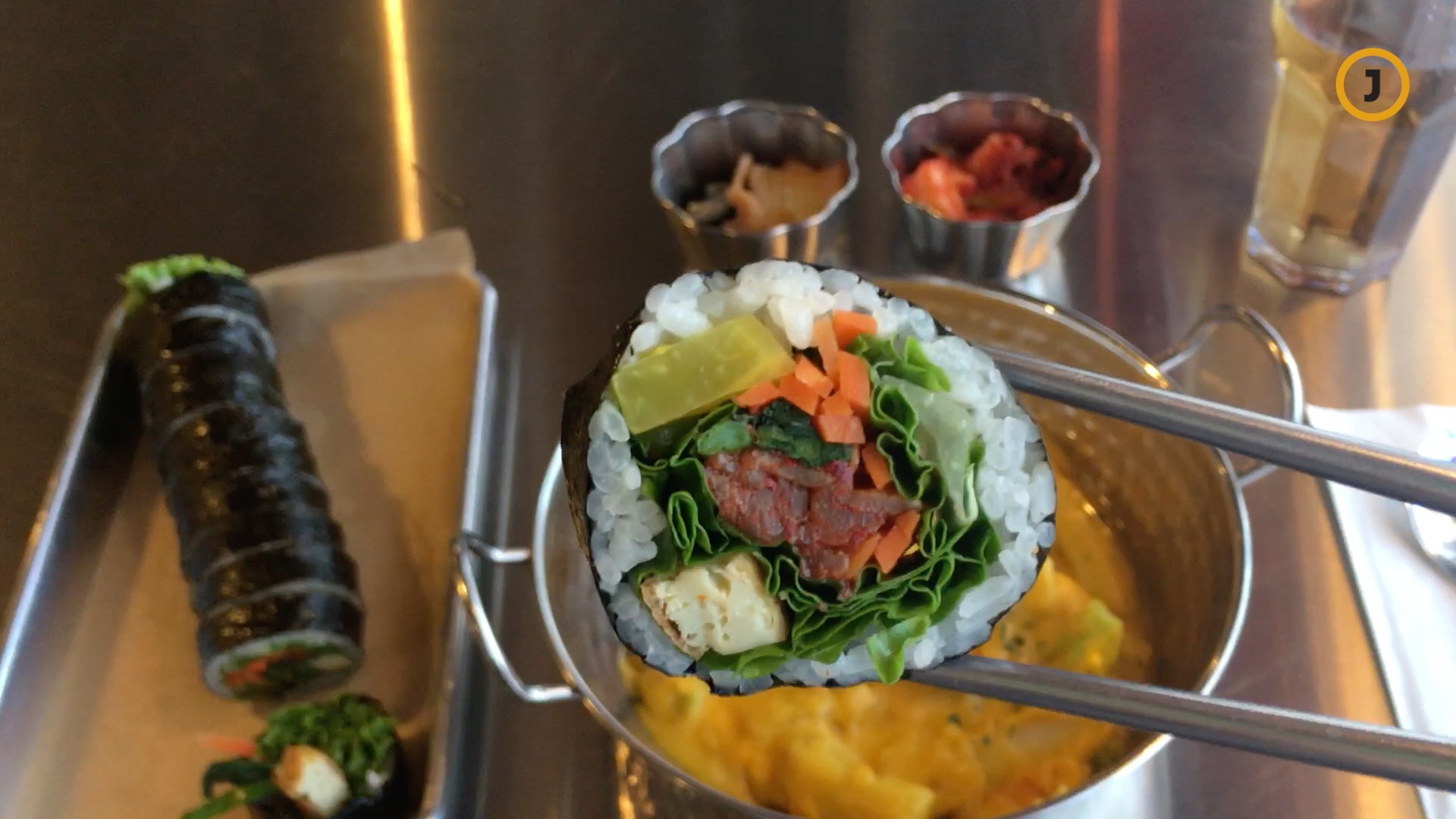 Moving to this clean and spacious place, they added new items as well. Spicy stir fried pork "ssam" kimbap, Mayo deep fried shrimp kimbap, and other special kimbaps are among those. Mushroom kimbap, which also is a new item on the menu, is a great vegetarian option on the menu.
What is noticeable on the menu is the variety of tteokbokki. Not to mention the classic spicy tteokbokki made with gochujang, they also offers seafood tteokbokki and two kinds on cream tteokbokkis. How about giving pumpkin cream tteokbokki a shot?  – maybe you will find a new fall favorite!
Address: 400 S Western Ave #102, Los Angeles, CA 90020
By Heewon Kim