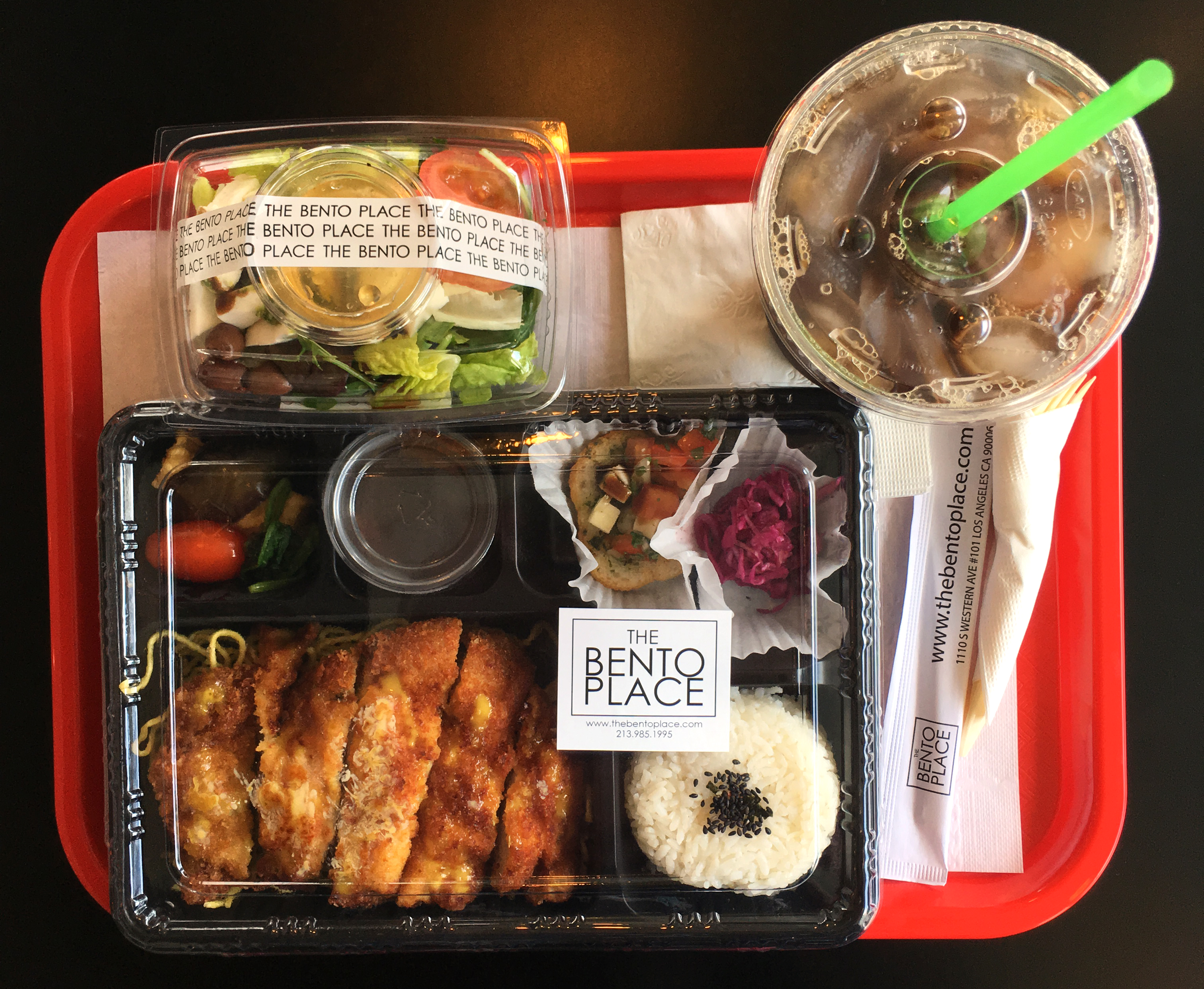 Are you looking for a quick lunch on the go? This new takeaway place in Los Angeles Koreatown gives you a great option! The Bento Place offers various boxed meals ranging from Korean (Bulgogi and Bibimbap) to Japanese (Unagi Don and Tonkatsu Bento) to Sandwiches and Salads – all reasonably priced under $10!
Everything in the store is made fresh daily. To ensure the maximum variety for the regulars, The Bento Place has a rotating menu. While bentos, including Tonkatsu and Spicy Chicken, are the most popular items, staffs and regular customers personally recommend freshly-made smoothies to have with your choice of package.
Currently The Bento Place is giving out free miso soup with a Yelp check-in. But the best part? They sell out every item 50% off during the closing hours, which is between 8:30 pm and 9 pm!
Address: 1110 S. Western Ave
By Heewon Kim