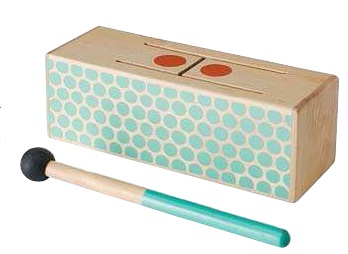 Ikea Korea is recalling toy drums and drumsticks with rubber parts that could cause choking accidents, the Swedish furniture giant said on Thursday.
Customers who bring the Lattjo Tongue Drum, which retails for 14,900 won ($12), and Lattjo Drumstick sets (9,900 won) to the Gwangmyeong store in Gyeonggi can receive a full refund – even if they do not have a receipt.
Ikea has issued a worldwide recall of the two toys, urging customers with the drum and drumstick sets to immediately keep them away from children.
Even though they passed all the standard safety tests, the company decided on a recall after receiving six reports from Ikea employees that identified the missed choking hazard.
The rubber ball on the drumsticks can be detached and unscrewed.
"Despite approval on tests of relevant toy safety standards, we are [having a] precautionary recall of Lattjo drum sticks and Lattjo tongue drum to avoid the risk of any incidents," said Cindy Andersen, business area manager for children's products at Ikea in a statement.
The two toys, suitable for children aged 6 and above, have been on sale since Nov. 1 last year at Ikea stores worldwide, and no incident reports have been made so far.
The company said more than 10,000 sets of Lattjo Tongue Drums and nearly 6,000 sets of drumsticks were sold globally.
This is the second time Ikea Korea has recalled its products since arriving in the country in December 2014. Two pressure-mounted safety gates were recalled in May last year.
BY SEO JI-EUN [seo.jieun@joongang.co.kr]