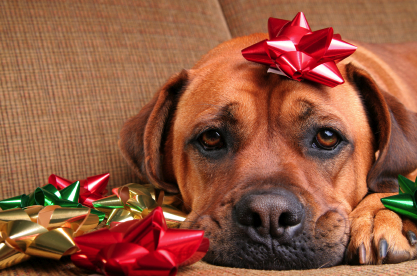 "Carols, colorful lights, and gifts, they are not my things. I feel upset and even sad", said James Park, a resident in Cypress. "Holiday is nothing special for me, it is just same as other days. I feel lonely as usual" said Jong-Ki Lee in Korea town.
The holiday season is "the most wonderful time of the year," filled with brightness, presents and abundant foods. However, there are many people who are away from this cheerful mood, who suffer from holiday depression – especially for seniors who live alone or people who have difficult times with problems. Some experts say that the holiday blues are very common phenomenons because people feel more isolated during the holidays.
People who live alone feel the highest level of stress and depression. Constant images of others' happy seasons can give them a sense of deprivation, because the environment painfully reminds them of the lack of happiness and love while others enjoys the holidays with families and friends. For this reason, December can be a particularly difficult month of year for those dealing with family conflict, loss, break-ups, divorce, loneliness and mental health issues. Actually, a research shows that the suicide rate is relatively higher from December to January.
"Even people from healthy families feel stress or depression at the end of the year. If they cannot find someone to talk to or any organization to get help from, they may end up making radical decisions," said David Park from Shalom Life Line (213-480-0691). "Many suffer from depression due to the seasonal changes like cold weather and shorter daylight, or pressure from overloaded work" said Hyun-mi Ahn, a counselling manager at the Korean American Family Services. "But most people are very busy at the end of the year, so the number of counselling increases rapidly from the beginning of the year," she explained.
Expert's tips on avoiding the holiday depression are:
Don't set up unrealistic expectations
Don't compare yourself to others
Give yourself time to heal mind and body
Control drinking habits
Relax and work out
Forget about problems you are dealing now
Find something you can help others with
Cry out when you feel sad
◊Depression Helplines◊
LA County Sheriff partnered with Didi Hirsch Mental Health Services and offers the Suicide Crisis Line (877) 727-4747
Disorder Treatment Call (Department of Public Health-LA County): (800) 564-6600
Mental Health for Veteran Families: (877) 452-8387
NAMI (National Alliance on Mental Illness) Helpline: (800) 950-6264
Los Angeles LGBT Center: (323) 993-7400
If you need Korean-speaking counselors:
Shalom Life Line (213) 480-0691
Korean American Family Services (KFAM): (213) 389-6755
LA County Public Health Department- Coordinator Joo-ho Lee: (213)738-3454
Suicide Crisis Line (serving Orange County): (877) 727-4747
(English and Spanish-speaking crisis counselors available 24/7;
Korean-speaking counselors 4:30 p.m. – 12:30 a.m. nightly)
Original article by Korea Daily Los Angeles
Translated by Narae Lee