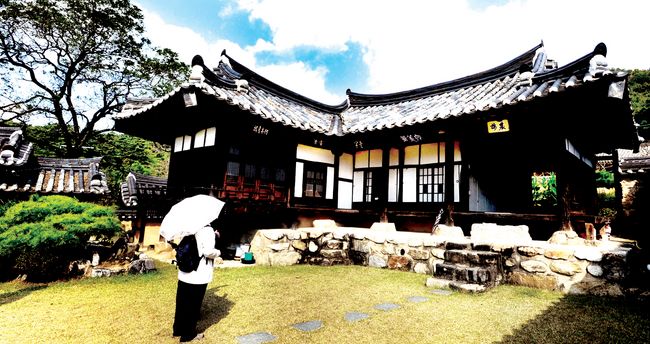 If you want to feel Korea from the bottom of your heart even while sleeping, hanok, the iconic traditional housing of Korea, will be the best choice. As a traveler, hanok is not the most comfortable choice regarding the bedding and the structure where bathroom is located outside. However, this environmentally friendly house certainly has its own appeal.
In the past, hanok was regarded only as a sightseeing place, with only a small number of residents choose to dwell. However, hanok is getting new attention as a place to stay for visitors who want to experience something new.
In 2013, with increasing number of hanoks, Korea Tourism Organization adopted a Hanok Stay certification system to ensure service quality as well as satisfaction. Based on service quality, accommodations, cleanliness, and safety, Korea Tourism Organization has listed 329 hanoks as certified hanoks.
There are many hanoks for visitors to stay. In Seoul, there are 35 hanoks that are certified by Korea Tourism Organization, and all of them are located in Jongno district. Bukchon hanok village is the place where you can enjoy hanok the most with approximately 900 hanoks built on the hill where you can enjoy the view of Seoul. Here are two hanoks located in Bukchon hanok village.
Kundaemunjip
Kundaemunjip, with its 70 years of history, is famous both for its accommodations and culture experience program. You can experience past and present of Seoul at the heart of it.
www.kundaemunjip.com, (02)762-6981
Rakkojae
Meaning "a place where one can enjoy the traditions of times past and rest one's soul," Rakkojaeae is a boutique hanok hotel with a history of 130 years renovated by Human National Treasure – Master Carpenter Young Jin Chung. If you get lucky, you may get a chance to listen and watch Korean traditional music performance performed by specialists.
www.rkj.co.kr, (02)742-3410
For more information about certified hanoks, visit Hanokstay.or.kr
Original document available from http://www.koreadaily.com/news/read.asp?page=26&branch=NEWS&source=&category=lifenleisure.travelnhobby&art_id=3243957
Translated by Heewon Kim