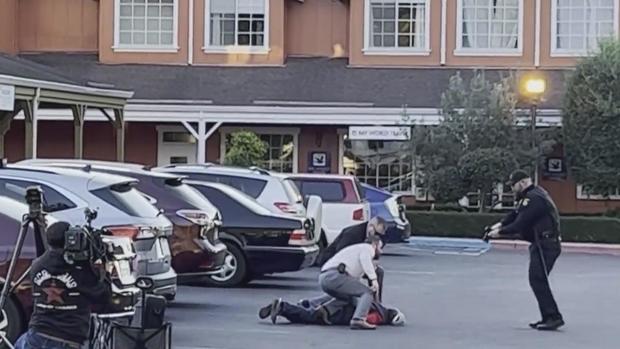 The shooter's motive behind the Half Moon Bay mass shooting in California that left seven people dead was found to be caused by a dispute with the farm.
Public radio NPR reported on the 29th that the suspected gunman, Chunli Zhao (67), pulled out a gun after a farm supervisor demanded $100, which was a cost to repair a piece of farm equipment.
In fact, the San Mateo County Prosecutor's Office also told a local newspaper on the 27th that Chunli Zhao acted on the shooting spree after being asked to pay the repair cost of $100.
According to the prosecution, colleagues at the farm held Chunli Zhao responsible when a forklift that Chunli Zhao was driving collided with a bulldozer driven by another colleague. In the process, the farm supervisor reportedly demanded Chunli $100 as a repair bill of the forklift.
Chunli Zhao protested that the repair bill was unfair, but the supervisor refused to listen, saying he had to pay. Eventually, Chunli Zhao became furious, took out a gun and started shooting his supervisors and colleagues.
In a related development, Chunli Zhao said he was bullied after suffering from long hours of work on the farm in an interview with the local broadcaster KNTV at Redwood City Prison on the 26th. He also claimed that he raised these problems regarding the poor working conditions, but was ignored. He also added that he wasn't in his right mind at the time of the shooting.
Meanwhile, Chunli Zhao worked in the United States for 11 years. The gun used in the crime was said to have been bought in 2021 without any flags being raised. On the day of the crime, he shot and killed seven people at Terra Garden Farm and Concord Farm. Most of the victims were Chinese residents at the age of 50 to 74, including two Latinos.
BY KIM HYUNG-JAE kim.ian@koreadaily.com