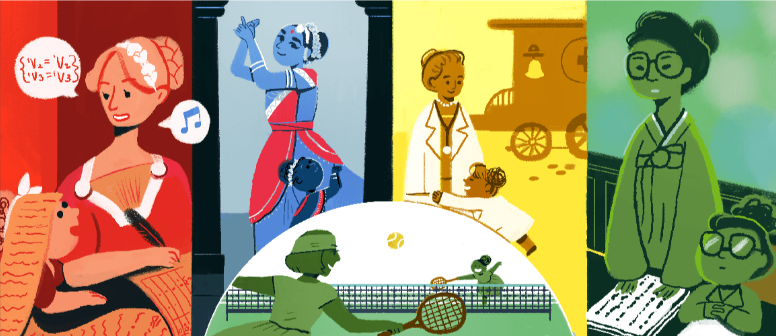 In honor of International Women's Day designated by UN, Google invited 13 history-making women across the world to today's Google Doodle.
The 8-slide long slideshow features 13 figures throughout the history who may be lesser known, but have achieved significant accomplishments both for the betterment of humanity and for the gender equality.
These figures include  Ida Wells, an American suffragist; Lotfia ElNadi, Egypt's first female pilot; Frida Kahlo, a Mexican artist; Linda Bo Bardi, an Italian architect and political activist; Olga Skorokhodova, a Soviet scientist; Miriam Makeba, a South African singer and civil rights activist; Sally Ride, the first American female astronaut in space; Halet Çambel, the first Muslim woman to compete at the Olympics; Ada Lovelace, an English computer programmer; Rukmini Devi Arundale, an Indian dancer; Cecilia Grierson, the first female physician in Argentina to gain a medical degree; and Suzanne Lenglen, a French tennis star.
Along with 12 women above, Lee Tai-young was also featured in Google's International Women's Day Doodle.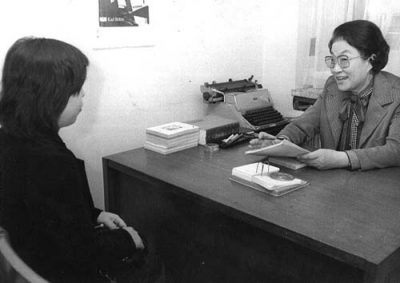 Korea's first female lawyer and judge, Lee Tai-young was born and raised in Unsan County in Korea by her mother who gave her equal educational opportunity to her bothers'. Married to an Independence Movement activist Jung Il-hyung, Lee law at Seoul National University's Law School as the school's first female student.
After earning her law degree, she became the first woman to pass the National Judicial Examination despite serious social prejudice at that time. After the Korean War, she opened a law practice, Women's Legal Counseling Center, where she provided legal services to poor women.
Throughout her life, Lee fought for the equal judicial rights for Korean women, encouraging women to fight against the inequity of patriarchal and Confucian Korean society. As more and more people in Korea are growing aware of feminism recently, Lee Tai-young's presence in Google's list of history-making women holds great significance.
By Heewon Kim