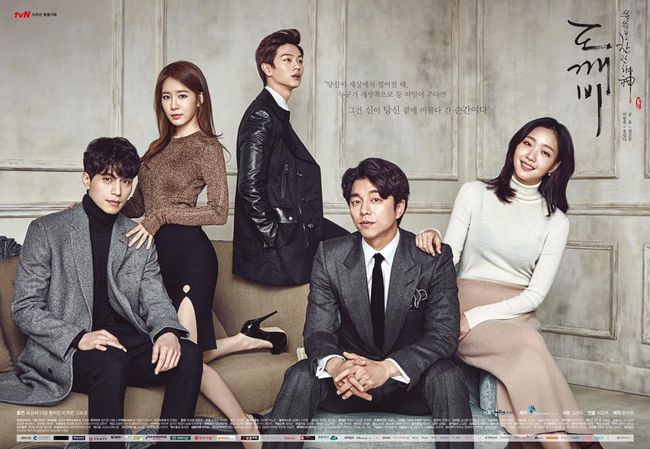 tvN drama 'Goblin' swept the 2017 Cable TV Awards held in Korea on the 10th.
The award ceremony was held at COEX Auditorium in Seoul. Seo Kyung-seok and EXID's Hani were the main hosts for the ceremony.
A lot of celebrities showed up for the ceremony and enjoyed the performances together, including Ailee who won the OST award and actor Yoo Ji-tae.
The ceremony's main topic of interest was definitely tvN's drama 'Goblin.' 'Goblin' won a total of four awards this night. Ailee, who won the OST award for this drama, said "I'm very glad that I got to take part in this drama, and I am especially grateful for having had a chance to sing "I Will Go To You Like The First Snow.""
Yook Sung-jae won the Rising Star Award and mentioned how honored he was to have met such an amazing drama, while also remembering to thank all his fellow actors and staff members.
Yoo Ji-tae won the Best Actor Award through the drama "Good Wife," saying "I was surprised when I saw the news today. Now I feel that things are really going to change around here. Plus I won an award, so today is definitely a day to remember," indirectly talking about President Park's impeachment that happened on the same day.
TWICE received the Artist Award and stated, "We're not sure if we're ready to receive this big award yet but we still believe this was possible because of all the love we get."
Jung Hyung-don and Defconn won the Entertainment/Comedy Award through MBC Every1's "Weekly Idol." They said, "This was originally a 6-week program but now we're about to face episode 300, thanks to all the K-pop idols" and thanked the idols for everything.
'Goblin' proved its influence by winning four awards in the ceremony. Ailee and Yook Sung-jae even did a performance together. Ye Ji-won, from the drama 'Another Oh Hae-young,' won two awards this night as well.
Original article available on http://www.koreadaily.com/news/read.asp?art_id=5077696
Translated by Ellen Kim