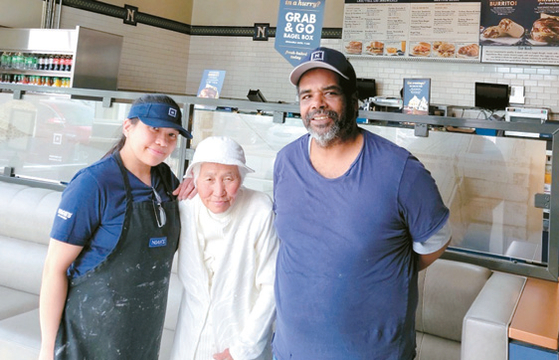 Gloria Kim, 77, who has been serving the homeless in the Los Angeles area for 37 years, is struggling after her car was recently stolen. Kim discovered her vehicle was missing around 5:30 a.m. on September 10, when she parked it in front of her church.
"I street-parked it where I always park, but it was gone," she said, adding, "I'm ministering to the homeless by bus with food and water in a cart."
According to Kim, the vehicle was vandalized several times before it was stolen. "Since May, both side mirrors were broken one after the other. When I fixed it, it was vandalized several times, including a flat tire." "Also, there were signs of someone breaking into the church, even though I changed the door several times. Even on the day of the incident, when I reported the car stolen and checked the place where I put the spare key, there was no key."
Nevertheless, she continues to serve. "It's inconvenient because I don't have a car, but every day from 6 a.m., I take a bus to Koreatown, MacArthur Park, and downtown to distribute 150 to 200 pieces of bread, bananas, and water," Kim said, "but I'm worried that the support is diminishing because it's difficult to record my service."
Howard Lee, who helped with the homeless ministry, said, "I can't stop Pastor's passion for service, but I'm always worried." "I ask for a lot of help and support from the Korean American community so that we can give hope to people who are experiencing many difficulties and crises," he said.
"I will do my best to serve as far as my feet can reach," Kim said, emphasizing that "it is my mission to build a shelter for the new life of the homeless and to serve for their recovery."
Gloria Kim has been recognized for her work with the homeless by U.S. President, the Mayor of Los Angeles, and other organizations.
To help, call (909)262-1810, (323)734-7717
BY YEJIN KIM    [kim.yejin3@koreadaily.com]