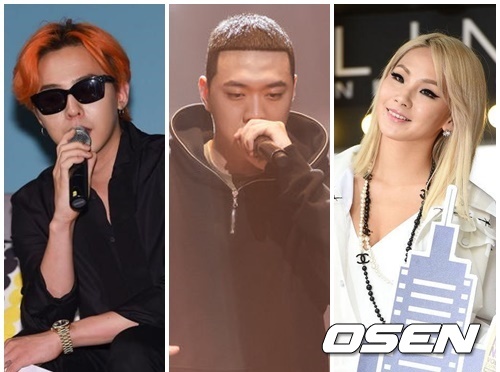 As previously reported, Big Bang's G-Dragon and former 2NE1 member CL are going to present an awesome hip-hop collaboration on the stage of 2016 SAF Gayo Daejun.
According to a relative official, two additional rappers are planned to perform with G-Dragon and CL and one of them has been revealed to be BewhY, who probably is the hottest rapper in South Korea right now.
"G-Dragon and CL suggested the collaboration," said the official, "which means that the two have been noticing BewhY's achievements this year."
Indeed, rapper BewhY's popularity has been skyrocketing this year. As the winner of Show Me the Money 5, BewhY released hit numbers like "Day Day" and "Forever," while featured as a model in various ads. He has also been named as the most influential rapper this year.
YG Entertainment, along with G-Dragon and CL, is readying a historic hip-hop stage. As the upcoming stage on SAF Gayo Daejun marks the first collaboration of the two since 2009's "The Leaders," fans are anticipating their reunion.In addition, producer Teddy's stage producing makes another reason wait for the performance.
While the last rapper to collaborate with G-Dragon, CL, and BewhY is yet to be unveiled, 2016 SAF Gayo Daejun is to air live on Monday, December 26 at 8:55 PM KST.
Original article by Uhm Dong-jin
Translated by Heewon Kim