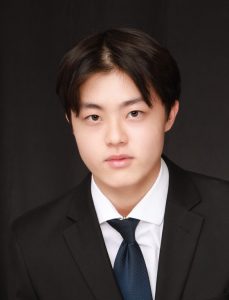 One of our student journalists (KD Student Reporters), Tyler Kim (Korean name Sehyun Kim, 18, a senior at Placentia Parkview High School), recently received university acceptance letters from 10 top universities, including Harvard, Yale, Princeton, Stanford, and Columbia as a mathematical economics major.
"I am very happy and grateful to have received acceptance letters from so many prestigious universities," he said, "and I will carefully choose the one that suits me best."
Kim tried to figure out exactly what his passions were as hard as possible. To that end, he has participated in research in mathematical mechanics through the UC Santa Barbara Research Mentorship Program, studied algebraic structural analysis at Cal State Fullerton, and co-founded the Absolute Value Math Competition. He will graduate from Fullerton College in May with an associate's degree in mathematics.
"I've always been interested and passionate about math," said Kim, "and since it's my favorite subject, I've naturally been active in volunteer activities and internships. Your interests should take center stage, and awards and achievements should follow," he said, emphasizing that "forcing yourself to do something can never beat passion."
His grandparents, who first immigrated from Korea in the 1980s, were a key part of his motivation. "My grandmother and grandfather chose to immigrate despite the difficulties they faced for a better environment and life for their children and grandchildren," he said, "and I want to be a proud grandchild for them."
Kim, who has had a close relationship with his grandparents since he was a child, said that although he was born and raised in the United States, he is interested in Korean culture and is proud to be Korean. "When I was younger, my grandfather exposed me to a lot of Korean songs, food, and culture," he said. "In middle school, I participated in a program called STARTALK to learn about the Korean language and culture. As a Korean American, I want to become a person who can contribute to the Korean American community."
Kim, who enjoys sharing knowledge with others, said he joined the JoongAng Ilbo Student Journalist Program because he wanted to share his interests with his peers. "It was a great opportunity to share my interests and write articles to spread the word," he said.
After college, Kim plans to study computer science and mathematical economics, and hopes to develop new programs for a better future.
BY YEJIN KIM [kim.yejin3@koreadaily.com]