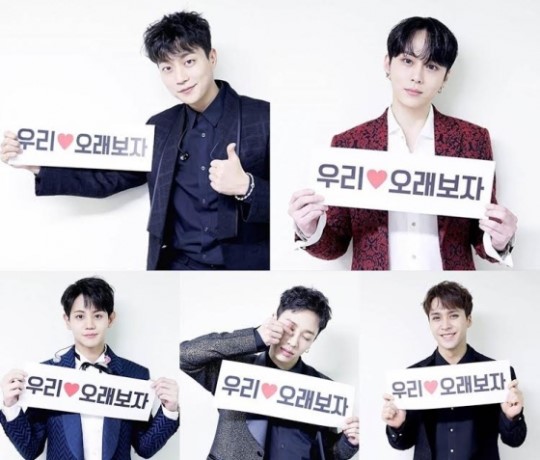 Five former members of K-pop boy group BEAST has announced the new group name, HIGHLIGHT. Yoon Doo-joon, Yong Jun-hyung, Yang Yo-seob, Lee Gi-kwang, and Son Dong-woon are now to ready to write the second chapter as an idol group.
On February 24, Around US Entertainment announced the new group name for the members. Around US is the independent agency former BEAST members have founded last November with the termination of contracts with Cube Entertainment. Members except Jang Hyun-seung, who had previously left the group, continued their activities.
However, as the legal rights to the group's name belongs to Cube Entertainment, the members had to introduce themselves as "actors" or "singers" instead of "BEAST members." Fans, too, addressed them as "YoonYongYangLeeSon," taking from their last names.
Later in February 10, Cube Entertainment announced the renewal of contract with Jang Hyun-seung and the reconfiguration of BEAST as a three-member group with two new members.
As such announcement indicated Cube's stance not to transfer the right to the group name, the members had to come up with a new name and chose "HIGHLIGHT," which is the title for the first album released as a five-member group.
Announcing the new group name, each member shared his thoughts about the situation through Instagram.
"BEAST," wrote Yoon Doo-joon. "It's been a while since I've written that word here. The name which has presented precious memories… We tried hard to keep the name with us, but sadly we're bidding a goodbye to it. We restart from the beginning with the new name, "HIGHLIGHT!"
"BEAST, BEAST, BEAST…" said Son Dong-woon. "It's a painful name. There are people who would think that we change the name so easily and others who would say that they're not used to the new name, but we tired really hard."
Yong Jun-hyung let know of the new start by writing, "We will do our best as a new group, HIGHLIGHT."
Original article by Kang Seo-jung
Translated by Heewon Kim