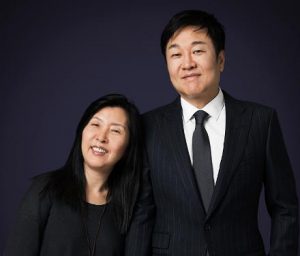 Do-won and Jin-sook Chang, the cofounders of Forever 21, ranked 302 on Forbes 400, 80 places down from the last year's rank.
According to the list announced on October 17, the married couple was the only Korean-Americans to make it on the list of the 400 wealthiest people in America. The cofounders of the American fast fashion apparel brand, according to Forbes, had $2.7 billion of net worth.
Do-won and Jin-sook Chang weren't the only people whose ranking fell drastically. Among the notable losers was President Donald Trump, whose fortune fell $600 million to $3.1 billion, ranking 248 on the list down from 156.
Meanwhile, Bill Gates secured his place on the top of the list for 24 years in a row, with $89 billion of net worth.
Original article by The Korea Daily Los Angeles