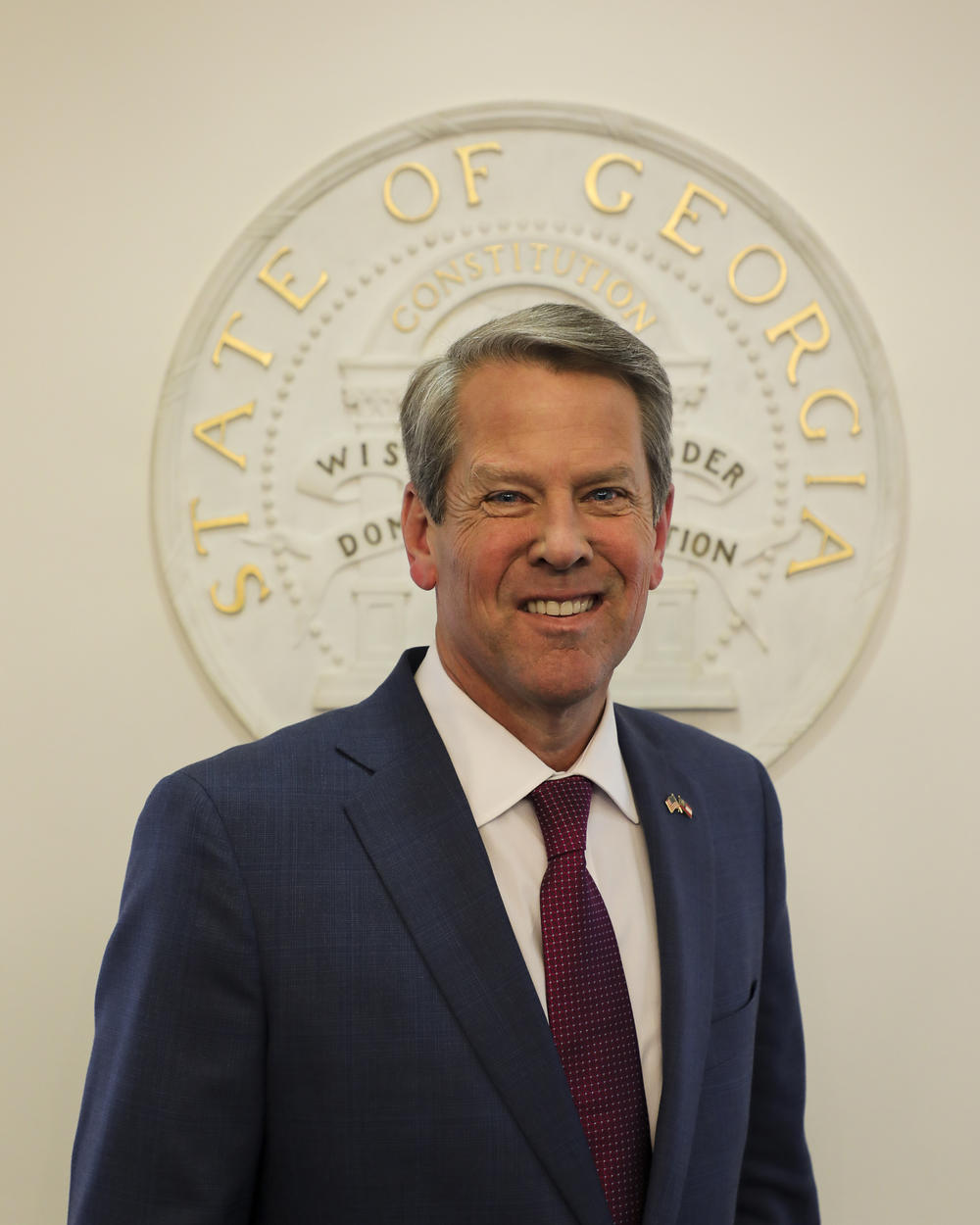 Georgia Governor Brian Kemp said that the Biden administration's Inflation Reduction Act (IRA) is hurting Korean companies, in an exclusive interview with the Korea JoongAng Daily, as the controversial law creates unfair barriers for foreign companies to enter the U.S. market and receive state funding.
"I've been a vocal opponent of the IRA," the Republican governor said in the email interview earlier this month
The U.S. Treasury Department on Monday released a list of 16 electric vehicles (EVs) eligible for a $7,500 federal tax credit, knocking off the list of cars made by foreign automakers like Hyundai Motor, Kia, Toyota and Mercedes-Benz. All the models that benefit are made by U.S. carmakers such as Tesla, General Motors, and Ford.
"It harms not only Georgia's largest investors but also hardworking Georgians by imposing higher costs on consumers, exacerbating shortages and worsening inflation."
The IRA, which includes a maximum $7,500 subsidy for EVs assembled in North America, has been worrying Korean automakers whose combined share of the U.S. EV market is now the second largest.
Hyundai Motor and Kia vehicles are not eligible for the entire subsidy — at least, not until 2025 — as they don't have an EV plant in the United States for now.
Hyundai Motor Group announced a $5.54 billion investment to build an EV-dedicated factory in Bryan County, Georgia, last year.
It was the largest manufacturing project that the state had ever won.
Having set up a trade office in Georgia four decades ago, Korean companies are now the state's largest investors, with about $10 billion in projects committed over the past five years. Those projects have created over 16,200 new jobs.
The following are edited excerpts of the interview with Kemp on his relationship with Korean companies and his view on the IRA.
Q:

The IRA has a huge impact on global automakers, including Hyundai and Kia. What is your position on the bill, and what moves have you made so far to express your views to the White House?
A: I have been a vocal opponent of the IRA. I'm aware that the new law includes provisions that harm not only Georgia's largest investors but also hardworking Georgians by imposing higher costs on consumers, exacerbating shortages and worsening inflation. I have called on Joe Biden and his administration to change the law.
Q:

Georgia has won billions of dollars in investments from Korean companies, especially auto and battery makers. What do you think is the biggest reason behind it? Do you have any special structure or civil services that made these investments possible?
A: SKC made its first major investment in Georgia in 1996. The fact that SK Group picked Georgia for its first U.S. EV battery plant is a testament to the fact that Georgia is with Korea not only when it is investing but also for the long haul.
Georgia has remained the number one state in the U.S. to do business. The state's commitment to investing in workforce development, keeping an eye on the future and maintaining a low cost of living and environment where businesses can experience consistent growth has positioned the Peach State well when meeting with domestic and international companies looking for a new or second home to build their operations.
A long history of working with the automotive industry informs decision-making at multiple levels, and the state has committed to long-term relationships with international communities that create trust among partners.
Georgia is now home to more than 120 Korean companies. Kia constructed its manufacturing plant in West Point in 2009, with partnered suppliers to build facilities nearby over the past decade. SK On, a wholly owned subsidiary of SK Innovation, is operating two $2.6 billion battery plants in the City of Commerce. Hanwha Solutions recently announced a $2.5 billion solar investment in the state, the biggest solar investment in the United States ever.


Q:

Hyundai Motor chose Georgia for its first EV-dedicated factory. We'd like to hear more stories about how that has happened.
A: Georgia laid the foundation for projects like Hyundai nearly 40 years ago when it opened the State of Georgia-Korea Office. The Department of Economic Development and its representatives have been building relationships with Korean companies ever since.
Those connections led to Georgia becoming the home of the first-ever Kia car manufacturing plant in the United States in 2009, kick-starting Georgia's relationship with Hyundai Motor Group. Well over a decade later, the relationship has only grown as the state continues to invest in Georgia's workforce and infrastructure, creating opportunities for business that translates to Georgians benefiting in every corner of the state.
Georgia is unique because the state commits to long-term partnerships and continues to support companies after they choose Georgia. Hyundai Motor Group saw that dedication firsthand through Kia, and state and local leaders knew that Hyundai would be a great partner for the people of Georgia. That shared commitment was made clear when the Korean Ambassador to the U.S. Cho Tae-yong, Hyundai Motor Group Executive Chair Euisun Chung and North America President Josè Muñoz joined me and local leaders for the new factory's groundbreaking last October.
With a warm and sunny climate, the southern part of the United States, known as the Sun Belt, has been the most popular choice for Korean battery makers for their manufacturing factories due to geographical and economic reasons. Hartsfield-Jackson Atlanta International Airport is the busiest airport in the world as of 2022. Due to its geographical benefits, it takes around four hours from Georgia to any U.S. state by flight. The port city of Savannah is the first stop for ships and vessels that pass through Panama.
 
Georgia also lowered its corporate tax rate to 5.75 percent in 2019, which stayed at 6 percent for over three decades. The state also exempts taxes for companies who try to export products manufactured in Georgia to other states and overseas.
Q:

The U.S. is currently experiencing a major labor shortage issue. How does this affect Georgia, and what is your solution? Are there going to be any delays in the construction of new factories being built in Georgia?
A: Labor shortages are a global issue, but Georgia is already working to confront these issues, with workforce development being a top priority. Georgia is well-positioned to navigate this growing national challenge through a balanced approach of recruitment and investment in training workers for the well-paying jobs currently being created in the state.
Georgia has a history of working alongside our businesses through state agencies, local governments and our education systems to identify top employer needs so a trained workforce is ready to fill jobs locally.
Recently, SK Battery America announced it has not only met its hiring goals ahead of schedule at its Commerce, Georgia, facility but is also raising its hiring plans to 3,000 employees. Company officials cited our top-ranked workforce training program, Georgia Quick Start, as a factor in this success. Through this news and Quick Start's proven benefits related to Kia Georgia's production totals, these examples help demonstrate how Georgia partners with our companies to help them achieve their goals for the long term.
Georgia is also a high-migration state with an excellent quality of life and low cost of living that help recruit qualified labor.
The labor force participation rate stood at 62.5 percent in the United States in Feb. 2023, compared to 63.4 percent in Feb. 2020, according to a recent report published by the U.S. Chamber of Commerce. Around 2.46 million workers are missing from the labor force compared to three years ago.
Q:

What are your latest policies to combat the labor shortage?
A: The current budget also includes several funding proposals to address the global issue, such as $1.9 billion devoted to fully funding public schools based on a pre-determined formula to maximize impact.
Another is raising teacher pay by $2,000, which would lead to a total teacher pay raise of $7,000 over five years, and some $25 million in learning loss grants to help students recover from instructional time lost during the pandemic.
Another $52 million will be devoted to establishing the Rural Workforce Housing Fund to support upcoming economic development projects and ensure our workforce can access quality work and affordable housing opportunities.
Georgia is rich in the workforce, with 110 million of the population, the second most populated after Florida in the Sun Belt region. But compared to Florida, Georgia has many young workers with an average age of 36.  
 
States in the Sun Belt usually have lower minimum salaries and taxes. Georgia's state minimum wage rate is also $7.25 per hour, compared to California's $14 and Washington D.C.'s $16.10.
 
Many states in the region also have a right-to-work law that gives workers the freedom to choose whether or not to join a labor union in the workplace. Only four percent of workers in Georgia are members of a union. Georgia is also home to many prestigious universities, including the Georgia Institute of Technology and Emory University.
Q:

How have Korea's investments changed the state and the lives of people living in Georgia? What are the Georgians' sentiments toward the companies building factories in Georgia?
A: From SKC to Kia to Hyundai and beyond, Georgians are excited about the investments being made throughout our state. Through historic projects like these, the Peach State's economy is undergoing a statewide expansion that makes us a hub for agriculture and a beacon for manufacturing the vehicles and technology of tomorrow.
Building future industries takes teamwork, and Georgia is grateful for the communities that welcome these opportunities across the state. Many Georgia communities are already familiar with the benefits these projects bring with them. These stories are reaching the Georgians who live in areas with new projects on the way.
Another level of excitement and appreciation is evident through seminars in the region where the new Hyundai Motor Group Metaplant America will be located. Community leaders and company employees began hosting a series of seminars in January to help community members prepare for their new neighbors by increasing their familiarity with the culture and history of Korea and preparing to accommodate new and growing needs in terms of local school systems and other areas of local life.
By collaborating at local, state and international levels, we can make the transition to electric mobility and the jobs it will bring as seamless as possible.
BY SARAH CHEA [chea.sarah@joongang.co.kr]