Summer in Korea can be harsh sometimes. Not to mention the high sun, the humidity is so unreasonable that you can almost take your pet goldfish out for a walk. So every summer, people in Korea come out to the parks near Han River seeking escapes. Although fatal heat and humidity don't go anywhere, picnic by the river can help you feel a bit better about living the city's summer days.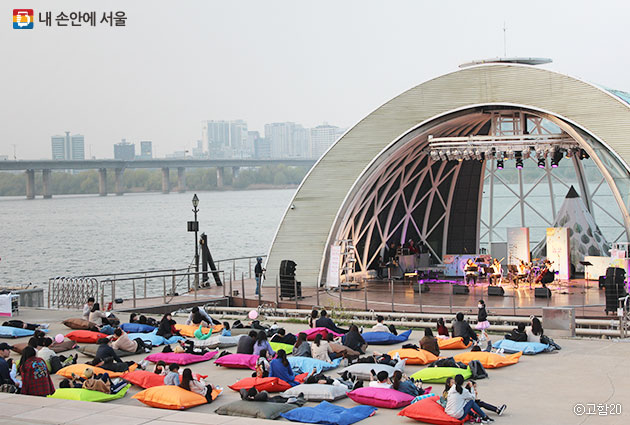 If you're thinking about having an urban picnic by Han River, this event hosted by the City of Seoul can upgrade your experience. For about a month from July 21 to August 19, the city hosts a series of concerts under the title "Summer Story" every weekend.
The outdoor concert is held at Floating Stage located in Yeouido. Every weekend, artists of various genres – Golden Black, O!SAC X Unity Crew, MoonMoon, KF80, and People Like Us – are invited to the stage to offer free concerts that will cool down the summer heat.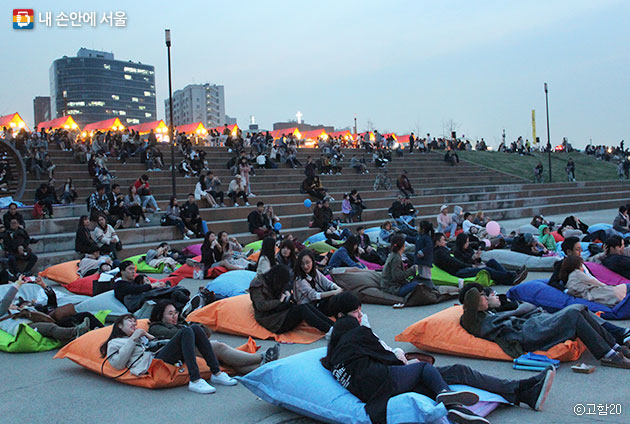 What makes the event even more special is the seats. There will be several beanbags provided on site, which allows audiences to lie on their backs while enjoying the music.
For those who want to stay longer, outdoor movie screenings will be following after the concerts as well. Some of the titles include Music and Lyrics, Queen of Walking, American Chef, and The Chef of South Polar.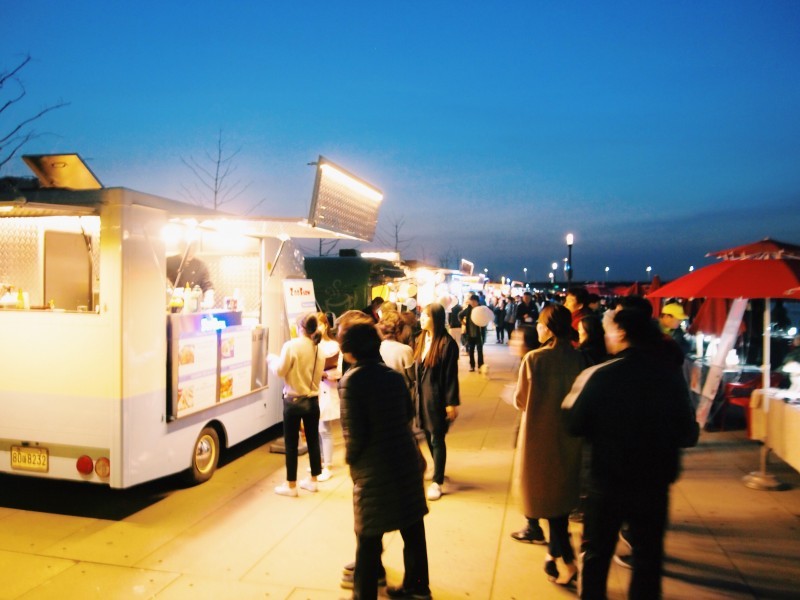 If you need a movie snack, how about visiting the night market that opens nearby? At Seoul Bamdokkaebi Night Market, you can find a wide range of street food freshly prepared from food trucks. Food at the night market is not limited to Korean street food staples like Skewers and Fried Chicken, but it includes international delicacies like Pad Thai, Sushi, and Taco.
Visit the official website for more information.
By Heewon Kim