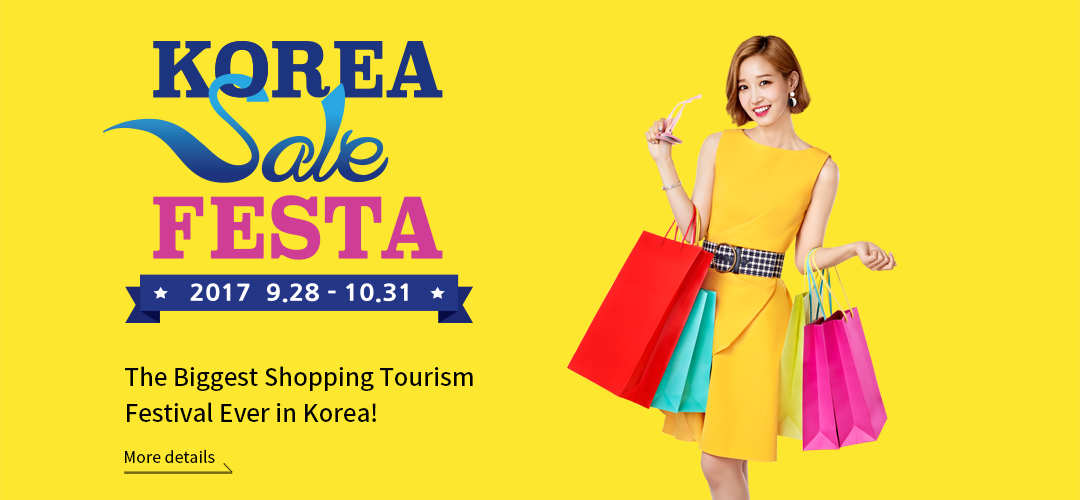 The nation-wide sale event of South Korea is back this year to promote shopping tourism to the country. 2017 Korea Sale FESTA is to be held from September 28 to October 31.
The 34-day festival includes various special discount events, including the large-scale special discounts available at a number of department stores, supermarkets, and online shopping sites. The Special Big Sale, which starts from today (September 28) to October 9, will be the best opportunity both for the visitors and citizens to enjoy shopping.
Just as Black Friday is followed by Cyber Monday, Korea's Special Big Sale period is followed by Korea Online Hot Sale. The special online deals, including extra discounts and giveaways, will be offered until the end of October.
Korean Sale "FESTA," as implied by its name which stands for Festival, Entertainment, Shopping, Tour, and Attraction, is not a mere shopping promotion event. The event gives more opportunity for people to enjoy various cultural events and local festivals.
To attract more visitors to traditional markets, cultural performances and concerts, too, will be held at marketplaces located throughout Korea.
Visit Korea Sale FESTA's official website for more information.
By Heewon Kim