If you're a K-pop fan, you must be aware of three big names of K-pop entertainment agencies – YG, SM, JYP. While smaller agencies like Jellyfish Entertainment, Big Hit Entertainment, and FNC Entertainment are rising with their stars as well, the big 3 are still dominating the world K-pop trend.
Recently, these large entertainment agencies are putting efforts to expand their businesses into fields beyond entertainment, penetrating into lifestyles. To K-pop fans world-wide, these following spaces give sneak-peeks of the incorporation of K-pop and lifestyle.
YG Republique
Opened first at the center Korean wave, Myeong-dong, YG's Food Complex, YG Republique, operates three different concepts of restaurants – a brunch restaurant 3 Birds, Korean bbq restaurant 3rd St Butchers, and casual pub K PUB.
3 Birds is renowned for offering healthy and affordable brunch items, while 3rd St Butches and K PUB are popular for doing two favorites of Korean food – Korean bbq and fried chicken – the right way.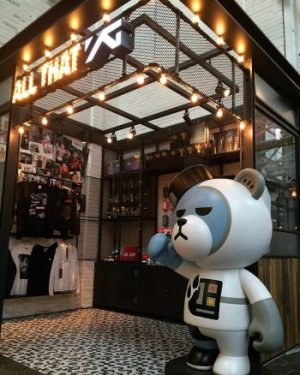 Of course the spaces are filled with YG artists' songs and walls are decorated with posters and autographs of them. There is also a small store called All That YG, where merchandises ranging from cheering sticks to figures are available.
YG Republique is actively expanding its business, which gives you more chance to be able to pay a visit. Last August, it has opened the first overseas branch in Bangkok, Thailand and three additional places are coming up in the US, China, and Japan. The first US outpost of YG Republique is opening soon at The Source in Buena Park, CA.
SMT Seoul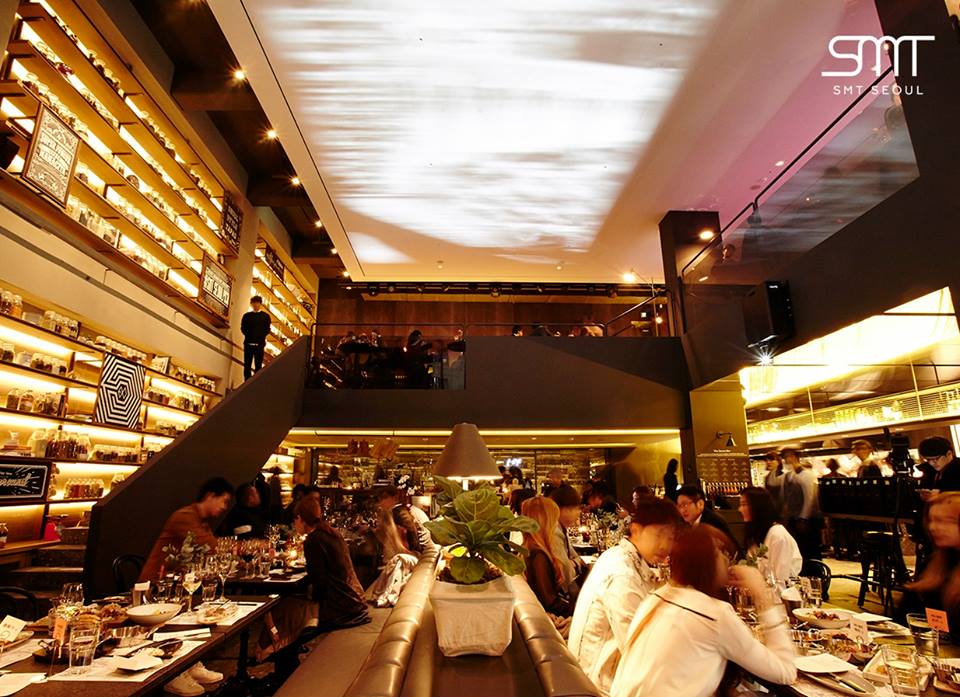 On the contrary to YG Republique, SM Entertainment's food venue is operated under one theme – "Seoul-style tapas." Located at the most expensive part of the city, Cheongdam-dong, SMT Seoul integrates luxurious atmosphere with modern Korean gastronomy.
At Playground, casual dining restaurant located on the first two floors, about 40 tapas items are served with various alcohol pairings (and of course, they have soju pairings as well). Lunch menu, which comprises popular Korean dishes like bulgogi, as well as Japanese and American food, is also available.
Above that is Penthouse, where SMT Seoul's tapas items are served as a course. Five different courses are available at Penthouse and their prices range from $50 to $250. Private tables and various concept rooms like 'TVXQ Room' make the place the perfect destination for special occasions.
The Street
The Street is a brunch restaurant operated by JYP, known as K-pop artists' go-to place. Located near offices for entertainment agencies including JYP, CUBE, SM, and FNC, the restaurant is always populated with K-pop fans who visit the area in hopes to run into their favorite artists.
If you get lucky, you might get a chance to your oppa or unnie having an interview at the place while enjoying a delectable brunch!
By Heewon Kim