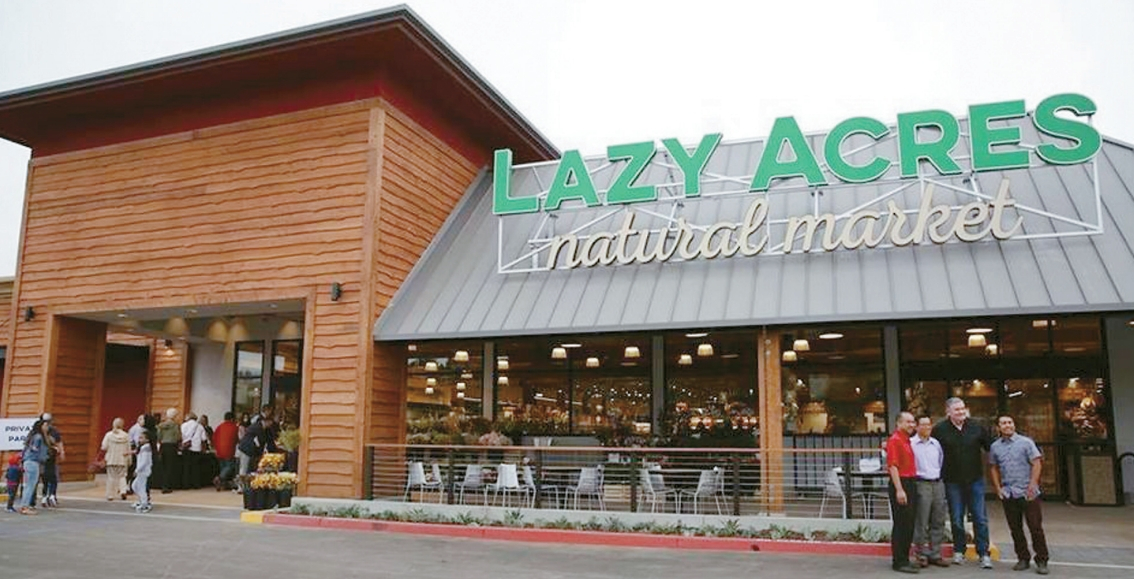 Good Foods Holdings(CEO Neil Stern), the U.S. subsidiary of South Korea's E-Mart, is set to open a new Lazy Acres store in Los Feliz next month.
Lazy Acres Natural Market specializes in organic foods, supplements, and beauty products and currently has five branches in Santa Barbara, Long Beach, Encinitas, Mission Hills, and Hermosa Beach.
The new 24,000 square ft. Los Feliz store will be the sixth branch of Lazy Acres and was made possible through a long-term lease that Good Food Holdings reportedly signed with real estate developer CGI Real Estate Investments in 2021.
"Much like our other unique locations, the Los Feliz store will have a community classroom, a full food service department, an in-house bakery, a fresh juice and coffee house, a full-service meat and seafood department, and a focus on local and organic produce," Lazy Acres said. They also added that the store will support local nonprofits through various donation programs.
The opening of the new Lazy Acres store is part of E-Mart's business strategy to expand its market share in the United States.
Shinsegae Group Vice Chairman Chung Yong-jin established PK Retail Holdings, E-Mart's local subsidiary in the U.S., at the end of 2018. Since then, he has been working to expand their U.S. market share through PK Retail Holdings by acquiring Good Food Holdings, which operates a chain of premium and organic food distribution stores, with an investment of $275 million.
At the end of 2020, E-Mart appointed Neil Stern as the CEO of Good Foods Holdings and began strategizing their market expansion in the United States. Stern's growth strategy for Good Foods Holdings includes aggressive brand acquisitions and store expansion. As a former merger and acquisition expert, he said the company will focus on strategic acquisitions and aggressive store expansion to expand by 50% more in the next 5-10 years.
In addition to Lazy Acres, Good Foods Holdings operates Bristol Farms, Metropolitan Market, New Seasons Market, and New Leaf Market. Bristol Farms and Lazy Acres are their two current stores operating in Southern California. Good Foods Holdings also acquired food retailers New Seasons Market and New Leaf Market in a $250 million deal. In March of last year, they opened their first New Pound Market in Irvine, a specialty food and beverage store.
PK Retail Holdings said, "The opening of our first PK Market, a premium market brand planned for downtown L.A., is still pending decision."
BY EUNYOUNG LEE [support@koreadaily.com]