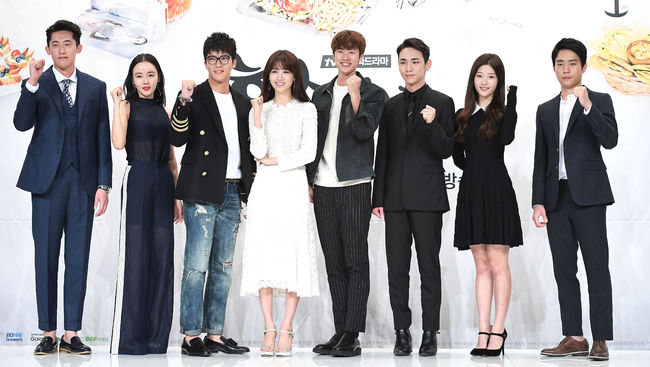 tvN's popular romantic comedy "food" drama, Drinking Solo, is set for the second season with new producer.
According to an insider source on March 21, Drinking Solo has changed the producer from the first season's Choi Kyu-sik to Han Sang-jae. Previously in February, producer Choi, writer Myung Soo-hyun, and other production crews from the first season had a meeting with a plan to release the second season in the third quarter this year.
However, as the original producer resigns, the drama is ready to take a new direction under producer Han Sang-jae, who has directed Rude Miss Young-ae seasons 8 through 15.
The first season of Drinking Solo stars Ha Seok-jin, Park Ha-sun, Gong Myung, SHINee member Key, Kim Dong-yeong, and former I.O.I (currently DIA) member Jung Chae-yeon. Set around Noryangjin, area in Seoul where civil service examination cram schools are centrally located, the drama depicted hardships Korean young adults go through, as well as the rising solo drinking culture.
To enthusiastic reactions to the first season, Drinking Solo is currently readying the second season. Cast members from the first season are positively considering their reappearances in the second season as well.
Original article by Kim Eun-ae
Translated by Heewon Kim