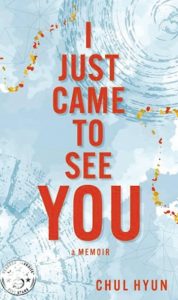 Dr. Chul S. Hyun, a gastroenterologist who primarily practices in New York and New Jersey and has authored numerous healthcare books, popularizing the importance of early diagnosis of stomach cancer among Korean Americans in the United States, has published his book, "I Just Came to See You: A Memoir," in English.
The English version of the book, which includes highlights from Dr. Hyun's 2021 Korean-language book of personal stories and essays, is now available on Amazon.com in the Books section.
The Korean version of the book describes how his father, who lived in New York City, dropped by his school unannounced when he was a fourth-year student at Johns Hopkins University and said, "I just want to see your face." They shared lunch together, and his father left immediately afterward. This story has evoked strong emotions among the public and fellow doctors alike.
In its book review, Amazon.com called it "a discovery of one Korean-American doctor's culture, identity, learning, and patient care." They also stated, "His charismatic memories encourage and inspire us to move forward toward our goals and the rest of our lives."
BY JONGWON PARK  [park.jongwon@koreadailyny.com]