"Do you know Kim's Video?"
This intriguing question starts in New York's East Village and leads to Salemi, Italy, captured in the documentary titled 'Kim's Video'.
Opened in 1986, Kim's Video was not just any rental store. With a whopping 55,000 titles, it catered to a member base of 250,000. At its peak, the chain expanded to 11 stores, employing 300 people. Esteemed filmmakers like Martin Scorsese and Quentin Tarantino frequented the store. Even the Coen brothers' notorious $600 late fee became news.
Termed as a "treasure chest" by aficionados, its end was abrupt in the digital era. By 2014, CEO Youngman Kim, 65, began shutting down outlets. He remarked in a New York Times interview, "I'm a loser, and I just want to be forgotten."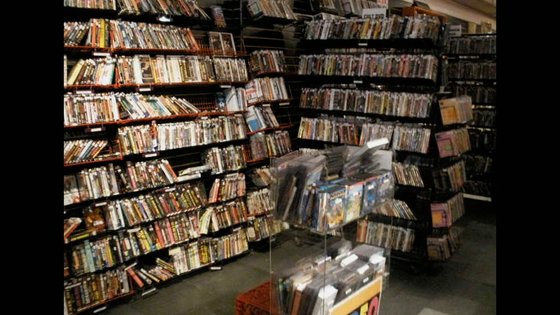 The six-year documentary, produced by David Redmon & Ashley Sabin, traces the trail of the vanished videos and narrates the tale of Kim – the erstwhile kingpin of the East Village video empire.
From Gunsan, North Jeolla Province, Yongman Kim moved to New York City in his 20s. He transitioned from a fruit stand, to a laundry, and then to founding Kim's Video. His selections of eclectic movies transformed his store into a mecca for film enthusiasts. Upon closing, Kim sought a worthy recipient for his 55,000-video collection, stipulating, "It has to be accessible to members and open to the public." Although many vied, Salemi, Italy, a quaint city in Sicily, was the chosen benefactor.
However, a 2017 visit by the directors revealed the videos abandoned in a moisture-ridden building. They reclaimed over 25,000 videos and located a buyer. Last year, Kim's Video was resurrected at the Alamo Drafthouse Theater in New York City. Furthermore, an agreement with Salemi led to the inaugural CineKim Film Festival in Sicily.
The captivating saga surrounding the store will enchant global viewers on September 27. On September 21, Youngman Kim addressed a press conference in Yongsan, Seoul.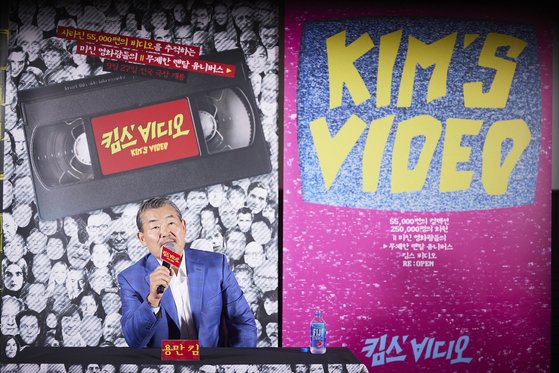 Q: Netflix originated as a video rental. Why couldn't Kim's Video evolve like Netflix?
A: "Kim's Video initiated online operations in 2004. We enjoyed robust sales in the 90s and early 2000s, averaging 15,000 daily customers across seven branches. However, funds for a digital transformation were scarce. Despite dedicating four years to database creation, I conceded. Some core managers moved to Netflix. Disheartened and irate, I pursued an MBA in 2009, recognizing my delayed entry into the digital arena with my limited resources."
Q: Your motivation for the documentary?
A: "My cinematic journey began with Charlie Chaplin's 'Modern Times' in Gunsan at age eight. Relocating to the East Village of New York, I found freedom amidst its challenges during the 70s and 80s. My cinematic passion was rekindled, and I pursued film studies at the School of Visual Arts (SVA). Assembling this film collection was my quest to be distinct. Some cherished pieces include student films, underground directorial works, and even Edison's 1893 film, predating the Lumière brothers' 1895 film. My 55,000-piece collection represents my life's work."
BY GEUN-YOUNG KWON [young@joongang.co.kr]