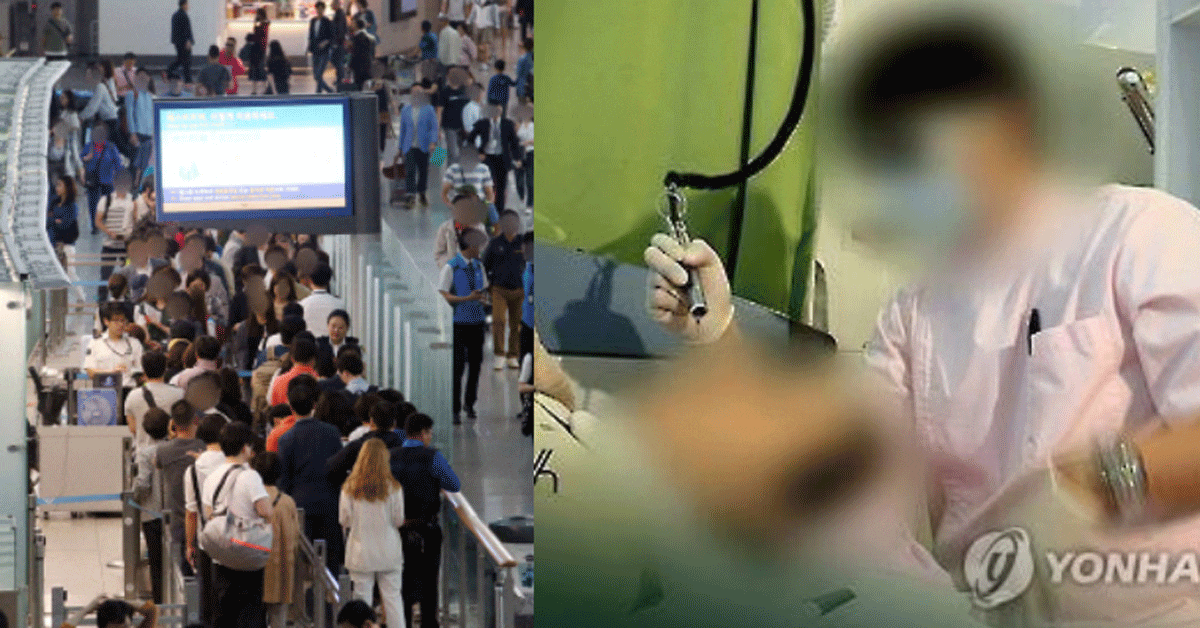 While Incheon International Airport is pushing ahead with a plan to bring a plastic surgery center inside the transfer zone in its upcoming terminal, some doctors associations are raising voice against the plan.
According to Incheon Airport, the airport plans to build a 240 square-meter cosmetic surgery center on the third floor of Terminal 2, which will open In January next year.
Last year, 364,000 patients visited South Korea, showing a 22.7% increase from the previous year. 11.3% of them, which is 48,000, came for plastic surgeries.
In the midst of this, Incheon Airport is pushing with a plan to provide a space and services where people can undergo cosmetic surgeries without entering the country.
The Korean Association of Plastic Surgeons, however, is expressing concerns regarding the safety issue. In its official letter to Incheon Airport, the association points out that the plan can result in a number of legal disputes.
"We wonder if the plan regards situations that patients can't be on the flight because of unexpected problems after surgeries," the association writes. "Even after a simple surgery like an eyelid surgery can go wrong if the stitches open due to atmospheric pressure difference during a flight. Fatigues and lowered immune functions caused by flight can result in side effects as well."
"There is no way to deal with unexpected side effects with patients leave the country right after their surgeries," the letter continued. "The airport has to review if it is appropriate to use medical treatments only as a marketing mean to draw more visitors."
"Transfer passengers are likely to be rushed by flight schedule," the Association of Korean Dermatologists added their voice. "That will decrease the patient satisfaction and possibly cause international disputes."
On September 13, Incheon Airport announced to select hospitals to operate the "transfer hospital," but the plan is facing a miscarriage as no doctor or medical corporation has applied.
Original article by Kim Min-sang