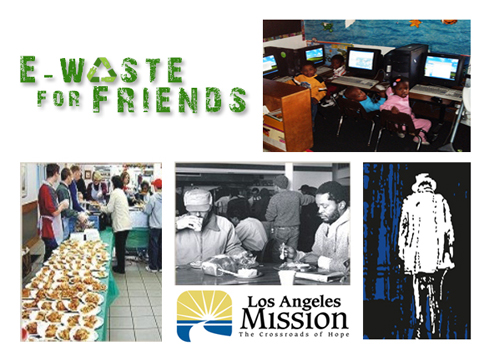 A campaign of electronic waste disposal will help the neighbors in need.
The recycling company owned by a Korean-American entrepreneur, eWaste Center, Inc., partnered with BCD Tofu House and they will hold an event to collect e-waste for free. The eWaste Center will collect and recycle the electronic wastes then use all the profits from the procedure to help homeless and neighbors.
The event opens from 10 am to 2 pm on December 17th and they collect unwanted television, desktop PC or laptop from home and companies for free.
"Electronic products nearing the end of their useful life contain a large amount of harmful chemicals such as lead, cadmium and mercury," said CEO of eWaste Center Inc., Jung Sook Lim. "Since 2003, California laws enforce to dispose e-waste separately from regular waste. There is a cost when you dispose large screen TV or PC, but if you come to our event, not only can you remove any unwanted electronics at home, but you can also help
community and protect environment at the same time."
This collecting event does not pick up the home electronics such as refrigerator and washing machine. People who has more than twenty of TV, monitor or PC can contact the eWaste Center to call a pick-up truck.
Contact: (323) 837- 9950
Event venue: BCD Tofu House – 3575 Wilshire Blvd.
Original article by The Korea Daily Los Angeles
Translated by Narae Lee