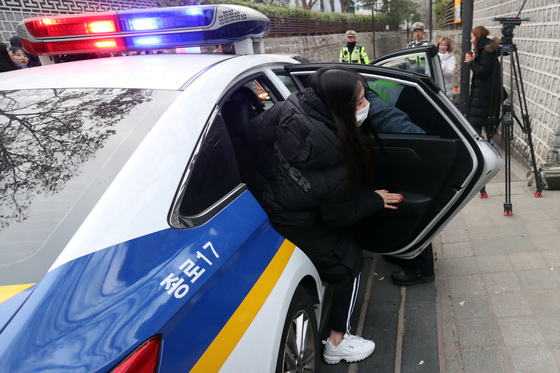 After a week-long delay due to an earthquake, South Korea is having this year's College Scholastic Aptitude Test today, November 23. A total of 593,527 applicants, which is 12,460 less than last year's 605,987, sat in 1,180 designated test sites.
The exam started at 8:40 a.m., and it will end by 5:40 p.m. Students take tests in five subjects – Korean, Math, English, Korean History, and Language/Chinese Characters – with a choice to drop unnecessary tests, with an exception of Korean History which has been designated as a requisite subject.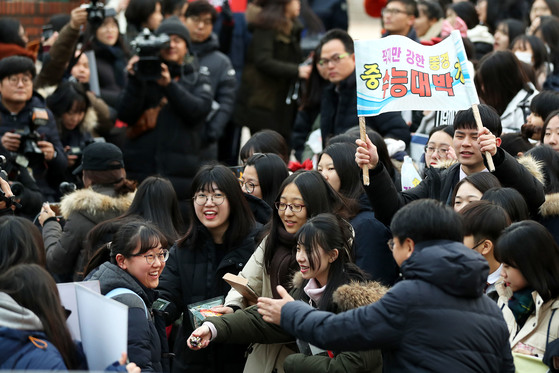 From 1:10 p.m. to 1:35 p.m., airplanes are temporarily grounded from taxiing and landing not to disrupt the English listening test. Other transportations like buses and trains are banned from honking.
The office hours of government offices located near test sites are delayed as well, to ensure students arrive on time.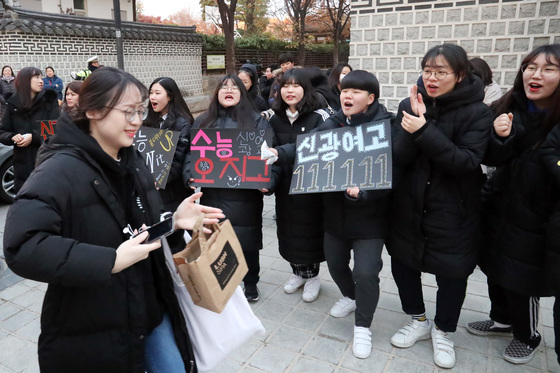 Pohang area, where a 5.4 magnitude quake struck on the day before the original test day, stays quiet after a 2.0 magnitude aftershock in the night of November 22. For timely evacuation under unexpected events, a total of 2,372 fire officers including emergency medical technicians are on standby at test sites across the nation.
Original article by Song Bong-geun, Jang Jin-young, Kim Kyoung-rok, and Gong Jeong-sik