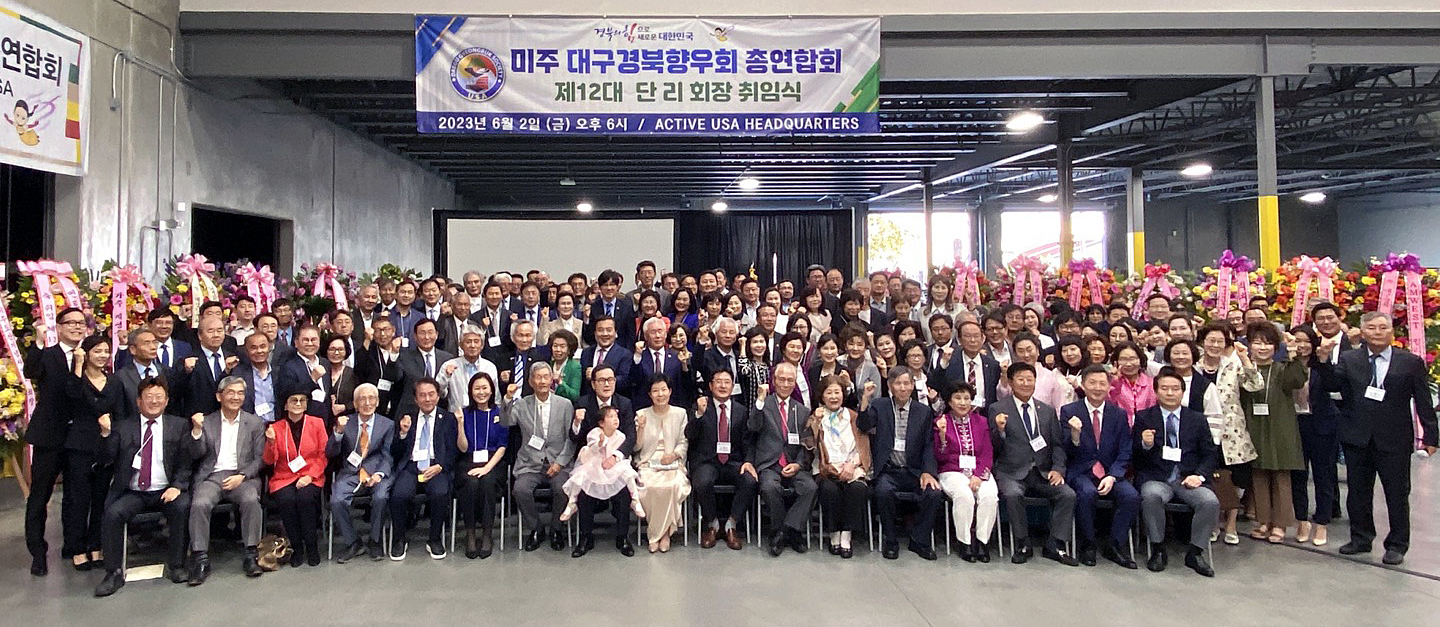 At the inauguration ceremony of Don Rhee as the 12th president of the Daegu Gyeongbuk Society, held at the Active USA headquarters located south of downtown Los Angeles on June 2, not only the past president, Seung Chae Hong, head of the Gyeongbuk LA office, but also officials from the Chungcheong Society and Honam Society attended to showcase their support.
Additionally, U.S. Southern California Representative Michelle Steel Park, Korean American Federation of Los Angeles President James An, L.A. Korean American Chamber of Commerce President Albert Jang, Hannam Chain Chairman Kee Whan Ha, Korea Daily CEO Yoonho Nahm, and other members of the Korean American community attended the event and extended their congratulations.
"I am grateful for the service and dedication of the previous presidents, including Daegu Metropolitan Mayor Joon-pyo Hong, Gyeongbuk Governor Cheol-woo Lee, and former Daegu Gyeongbuk Society President Young-dong Jung, who have been working towards the development of Daegu and Gyeongbuk," said Don Rhee in his inaugural speech.
"I hope that our compatriots will continue to show their support for our proud homeland Daegu and Gyeongbuk, even though they are separated by a great distance. I will do my best for the development of my hometown and the harmony of our community during my time in Los Angeles as president."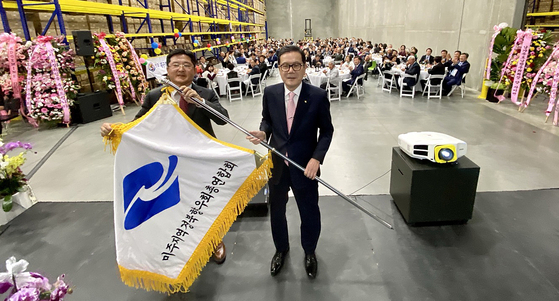 In a video message, Korea's Gyeongbuk Governor Cheol-woo Lee, Daegu Mayor Joon-pyo Hong, Chairman of the Overseas Koreans Committee of the National Assembly of Korea Seokki Kim, former leader of the People Power Party Ho-young Joo, and Senior Vice Chairman of the National Committee for Democracy and Peace Kwan-yong Kim congratulated Dan Lee on his appointment.
U.S. Southern California Representative Michelle Steel Park also delivered congratulatory remarks and presented a proclamation to Don Rhee, as well as a certificate of appreciation to former President Young-dong Jung.
The 12th Board of Directors consisted of 18 members: President Don Rhee, Chairman Henry Chung, Senior Vice President Kay Cha, vice presidents Bon-seung Koo, Mansu Kim, and Jae-kwan Park, Secretary General Hyun-mok Cho, General Secretary Hyun-jin Lim, and scholarship foundation Chairman Jae-seok Kim. Additionally, 18 advisors and 11 advisory board members were appointed.
Since its establishment in 1989, the Daegu Gyeongbuk Society has been engaging in various activities to promote social and cultural exchanges and regional development, including businessmen's meetings, scholarship awards, specialty product promotions, Dokdo photo exhibitions, support for youth cultural tours, disaster donations, and golf tournaments.
BY NAKI PARK  [support@koreadaily.com]