Coming from a country best known for its wide variety of curries, Sangeeta Doraiswami made a point to note that her selection for this cooking series – deveined prawns – "could be referred to as a type of curry outside India" but never so in her homeland.
Her husband, Indian Ambassador Vikram Doraiswami, chimed in: "There's no such thing as 'curry' in India. If you go to India and say you want curry, people wouldn't understand you because there's no such word. It was a term used by Britain during British colonial rule to refer to the entire Indian cuisine. So it would be like walking into a Korean restaurant and asking for hansik [Korean food]."
Q. Why did you choose to present deveined prawns?
A. This dish is from India's southernmost state, Kerala, which is where part of my husband's ancestry is from. In the local language, the dish is called thengachemmeen, which directly translates to roasted coconut prawns.
Koreans, like the people of Kerala, seem to love seafood. I've also noticed that Koreans cook food with strong, distinctive flavors while maintaining the freshness of ingredients. I thought this would be an interesting introduction to the diversity of Indian cuisine.
I believe the balance of ingredients – herbs, vegetables, seafood, etc. – is a crucial element in Korean food, as is the mix of various flavors – spicy, sour and sweet. I think these prawns reflect the same elements.
Please describe Indian cuisine.
Over the past centuries, Indian food has evolved to indigenize foreign techniques of cooking, such as tandoor-style grilling from Central Asia or the Portuguese way of cooking with vinegar. New vegetables like corn, potatoes and tomatoes were introduced from Europe following the discovery of America. In India, from region to region, cooking styles and food items have been adapted to suit local climatic and social circumstances.
As a result, cuisines vary enormously across the Indian subcontinent. In the northern mountainous areas, food is cooked with spices and heavy, aromatic gravies. Typical dishes include tandoori chicken [chicken cooked in a cylindrical clay oven called a tandoor], roghan josh [braised lamb chunks cooked in gravy], rajma [curried kidney beans] and the elegancies from my father's native state Kashmir: goshtaba [minced mutton balls cooked in curd and spices], yakhni [soup] and rishta [minced mutton balls in a red spicy gravy]. Scrumptious desserts include the famous rice puddings flavored with rosewater. Known as shir berenj, they serve as a subtle, cool antidote to the summer heat.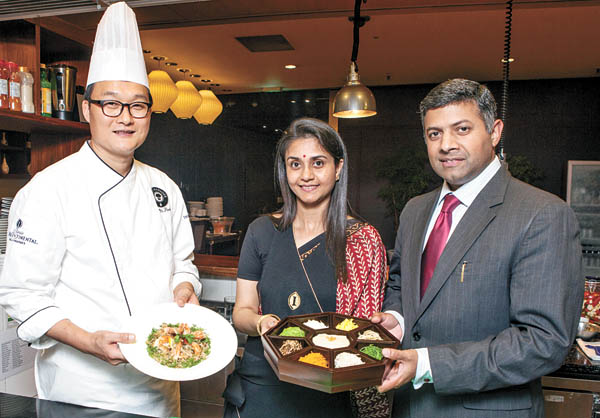 From the state of Punjab to the central plains, India showcases culinary techniques like grilling with a tandoor. The great Mughlai tradition was also developed here, in which Indian cooking styles and ingredients were blended with those from the medieval Mughal Empire. Some dishes include mutton biryani from the kingdom of Awadh in central India, which is prepared slowly steamed. Some of the world's most elegant and succulent kebabs can also be found here, including kakori kebab [minced lamb or mutton grilled with seasonings].
In the eastern side, food flavored with mustard, freshwater fish and steaming techniques are common. My mother is from Bengal, and some key dishes include fish in mustard sauce, lightly battered eggplant fritters and milk-based desserts such as rossogolla [sweetened cottage cheese dumpling dipped in syrup]. Even further east, in the lush northeastern hills, bamboo and some of the world's hottest chilies are frequently used to spice up food. Here, cooking techniques range from steaming to baking on stone.
To the west, food is slightly sweetened, a stark contrast to food from the east. In the state of Gujarat for instance, green tomatoes are cooked in a gravy. Yogurt-based desserts like shrikhand [strained yogurt mixed with cardamom or saffron] are popular from Mumbai to Gujarat.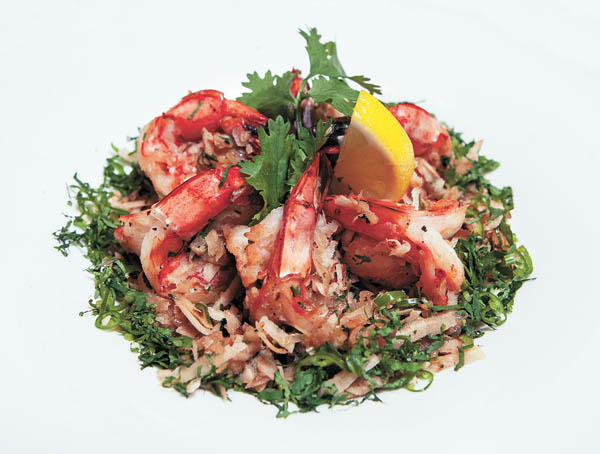 Indian cuisine is an incredible tapestry of flavors, so much so that many Indians themselves are often surprised by the range of food they can find in other regions of their own country. At the same time, there's also a commonality that unites Indian food – the mixture of courses, sequence of service of staples and important role of lentils. Even though the staples and lentils may be created using different ingredients, the structure of an Indian meal is very similar across the country.
What commonality can you find between Indian and Korean cuisine?
In Southern India, steamed plain rice is not only an essential element of a meal, but it's also invariably served with pickled fruit or vegetables and most commonly paired with a tangy, stew-type broth called sambar, which is made out of vegetables or lentils, and flavored with tamarind and turmeric. I think this soup is quite similar to Korea's doenjang jjigae [fermented soybean paste stew], and its combination with rice makes it even more like the aforementioned Indian example.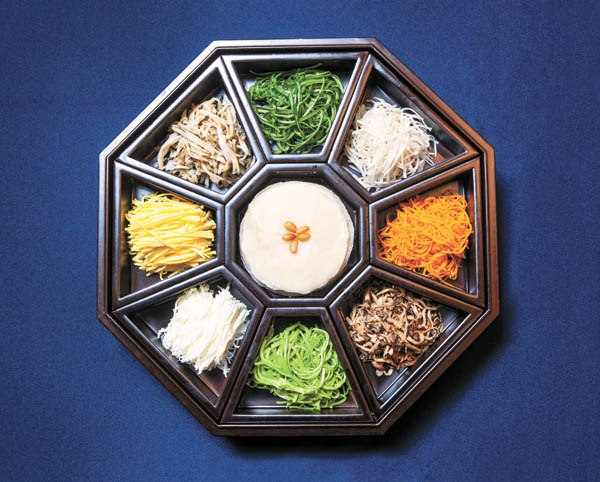 No Indian restaurant can possibly match the incredible diversity of Indian cuisine. It is only in India that this entire range can be experienced. Without being immodest, our cuisine is one reason that makes India so incredible!
What ingredients from Indian cuisine are easily found in Korea?
Several ingredients are available, like coriander leaves and vegetables. But some others, including tamarind, mustard seed, fenugreek, dry mango powder and aromatic basmati, are difficult to spot in the local market. International food stores in Itaewon-dong, central Seoul, run by fellow South Asians stock many of these products. I like to source some typically Bengali spice mixtures from my homeland when preparing authentic Bengali dishes, such as aloo posto [potatoes flavored by poppy seeds]. I also buy curry leaves and roasted mustard seed directly from India for rassam [a peppery tomato soup].
What are the best restaurants in Seoul serving your cuisine?
Indian restaurants in Korea have come a long way in showcasing our food. Chakra in Hannam-dong, central Seoul; Taj in Myeong-dong, central Seoul; and Ganga [which has several branches across the capital], all serve very good food. But I like to think the best place to eat a really traditional, nutritious and light Indian meal is at an Indian home!
How has being in Korea changed the way you cook?
I've been pairing kimchi with a basic Indian staple meal – lentils and rice – for the past 15 years, after I first came into contact with the side dish, and it's such a wonderful combination! I'd like to learn how to make a range of Korean stews and pancakes in the near future.
What Korean dishes are you most fond of and why?
My husband and I have been fans of Korean cuisine since we were newlyweds in Beijing some 20 years ago. I love bibim naengmyeon [cold noodles mixed in a spicy sauce] and the incredible banchan [side dishes] that come with main dishes. My love for bibim naengmyeon is derived from the spicy bite of gochujang and tempering contrast that buckwheat noodles bring.
BY LEE SUNG-EUN [lee.sungeun@joongang.co.kr]
Every great capital has a diplomatic corps representing their countries and promoting their own cultures. Ambassadors are expert entertainers and their spouses are often skilled at introducing the cuisine of their homeland to their foreign hosts. In this series, the Korea JoongAng Daily asks the spouses of Seoul's ambassadors to introduce our readers to a favorite entree from their homelands. In each installment, her excellency will be joined by a chef from one of the two InterContinental hotels in Seoul who prepares a Korean dish that complements the foreign offering. Mashitge deuseyo and bon appetit!