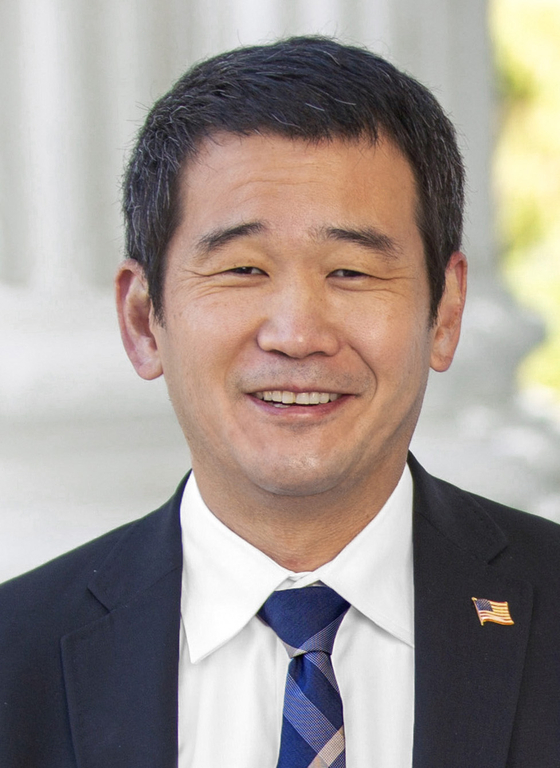 California state Sen. Dave Min (D) announced on Wednesday that he is running for the House seat being vacated by Rep. Katie Porter (D) as a result of her Senate bid and received Porter's endorsement in the race.
A former business law professor at the University of California, Irvine, who was first elected to the state Senate in 2020, Min will be running for District 47, which is governed by Rep. Katie Porter, who already announced to run for Senator of California, receiving her endorsement would greatly strengthen Min's race.
In fact, $100,000 was reportedly collected at the first election fundraising event held on the day, and more than 1,000 supporters are known to have applied for the campaign as volunteers, raising expectations.
Rep. Porter said in the release, "I trust him to keep this critical swing seat Blue as we work to take back the House of Representatives in 2024," she said. "Dave has proven that he can win in this area while delivering on a progressive agenda with real results."
If Min is elected, it will be the third U.S. House of Representatives in the Korean community after Rep. Michelle Steele Park and Young Kim. In particular, he will be the first member of the House from the Democratic Party.
Rep. Min said in a phone interview with Korea Daily on the 18th, "Rep. Porter called me personally last Christmas and asked me to run in the 47th district. I accepted the proposal of Rep. Potter after much consideration," he said. "I will work and work hard to come up with policies and bills that improve the lives of residents and continue the spirit of democracy."
Rep. Min said, "Voters know me a lot because Porter's district overlaps with my 37 district," adding, "Because of this, I think this election campaign will be a little easier than the 2020 Senate election."
Federal District 47 jurisdictions, which include Irvine, Costa Mesa, Huntington Beach, Newport Beach, and Laguna Hills, overlap more than 80% of the current civilian jurisdictions. In addition, the 47th district shows that the proportion of Asian voters, including Koreans, is close to 20%, which is expected to be advantageous for Rep. Min.
Lawmaker Min asked for the support and support of Korean voters, saying, "I received support from incumbent lawmakers, but I will work hard to win without slowing down."
By Yeonhwa Chang