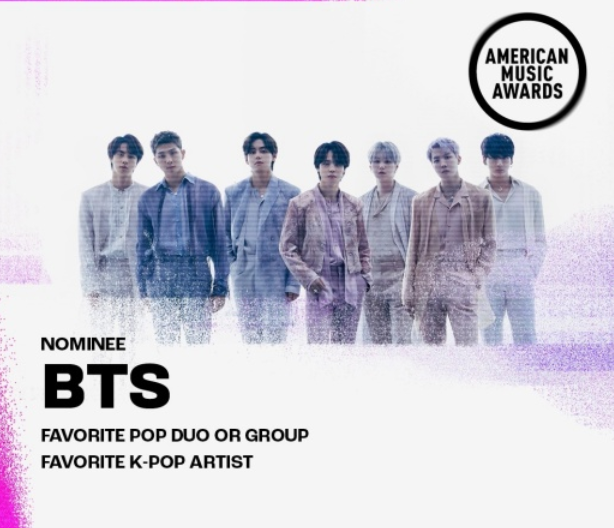 BTS was nominated in two categories for the 2022 American Music Awards (AMA) on Thursday. 
 
The nominations were announced on the AMA's official homepage and social media channels.
 
The boy band was nominated in the Favorite Pop Duo or Group and Favorite K-pop Artist categories. In the Favorite Pop Duo or Group category, BTS was joined by Maneskin, Imagine Dragons, Coldplay and OneReplubic, while Tomorrow X Together, Blackpink, Seventeen and Twice were also nominated for Favorite K-pop Artist.
BTS is hoping to win an AMA for the fifth year in a row. The band first received an AMA for Favorite Social Artist in 2018 and has won an award every year since. Last year, BTS won the Artist of the Year award, one of the biggest honors at the AMAs.

The 2022 AMA event will be held at the Microsoft Theater in Los Angeles on Nov. 20.
BY LIM JEONG-WON [lim.jeongwon@joongang.co.kr]