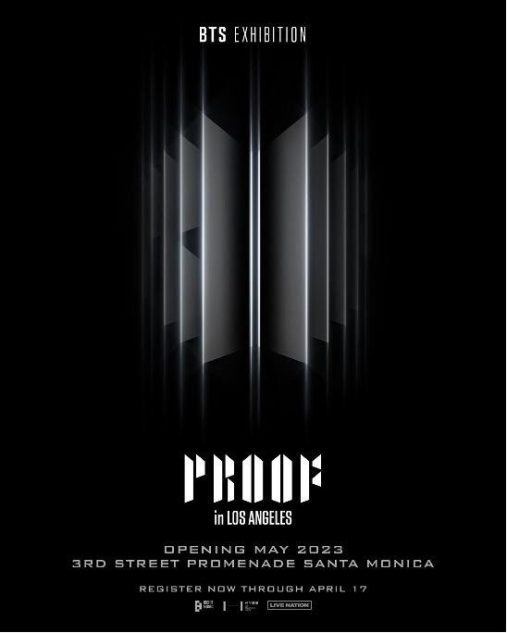 BTS's exhibition is coming to Santa Monica in May.
BTS's agency HYBE announced on social media on April 11 that they will hold an exhibition at Santa Monica's Third Street Promenade to celebrate the 10th anniversary of BTS's debut in May. The specific date of the exhibition has not yet been revealed.
The exhibition is titled "BTS EXHIBITION: Proof is headed to the U.S.!" and will showcase BTS's past, present, and future in various visual forms, including videos and photos, along with the album "Proof," which was released last June.
Visitors of the exhibition will also have the opportunity to purchase limited edition BTS merchandise. Registration to purchase tickets for the exhibition is open at 11:59 p.m. on April 17 through the website www.bts-proof-exhibition-losangeles.com/.
Tickets will then go on sale on April 18 and will require an access code that will be sent after registration.
BY YEJIN KIM [support@koreadaily.com]