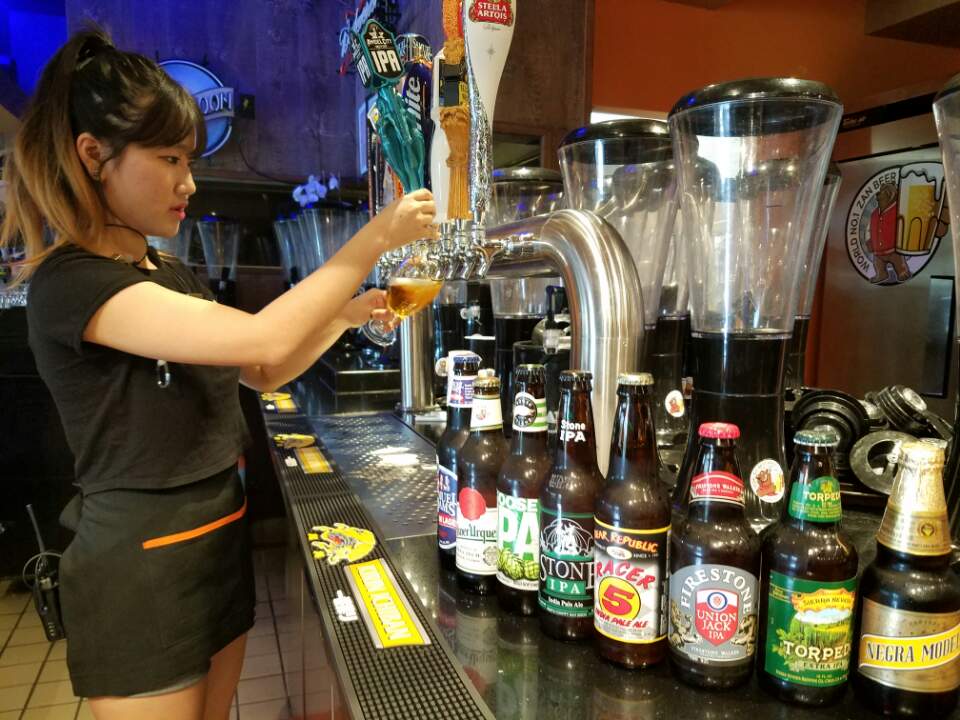 Los Angeles Koreatown has been popular for Korean food restaurants, such as our beloved Korean bbq places, but not quite for pubs. Due to a small selection of beers limited to Korean imported beers and two or three kinds of American lagers, Korean pubs were chosen based on food, not on the variety of beers. However, such trend is shifting.
According to Brewers Association, there are 4,267 breweries in the States, with 620 new breweries opened last year. Such growing popularity of various kinds of beers is broadening the room for more variety of beers in K-town pubs.
Zan Beer, which is a new ResPub opened in February on Wilshire, carries 11 taps and 25 kinds of bottled. Steve Kang of Zan Beer comments that IPA are preferred among younger people, as well as some trendy beers with unique scents are found popular.
Other places are increasingly including local craft beers on their menus. Bun Shop, located on Western, serves both draft and bottled from local breweries, including Angel City Pilsner, Ballast Point Sculpin IPA, and Boomtown B Side. Angele City Pilsner, which is a European-style Pilsner brewed on Art District in DTLA, is one of the most popular at the Bun Shop.
IOTA has also been serving various kinds of beers, including local and other popular imported. 50 kinds of beers served at IOTA include 14 draft, 7 Belgium, 10 Ales. They also have a sampler flight for those who want to taste more than one.
With the widening variety of beers, Koreatown is increasingly becoming a place to spend tipsy nights with friends.
Original document available from www.koreadaily.com/news/read.asp?art_id=4137483
Translated by Heewon Kim