K-town Night Market is being brought back this June by popular demand. Danny Park founded this event after thinking that although there are Korean festivals, there aren't ones that target the young population. He wanted to launch a project that empowers and interconnects the 2nd generation, young people, young performers and young businesses all together; this idea became a reality after meeting his sponsor that happen to become his best business partner, Gorden Kao who desired to carry out the same mission. When they first started the event in 2014, they only expected about 5,000 people to attend. However, to many's surprise, they ended on a successful note with around 80,000 people.
Since they wanted to meet the expectations by the high standard they have set in 2014, the founders prepared themselves for this year's K-town Night Market by hosting other events in the last year such as the successful OC Block Party and Anime Impulse for the Animation fans.
As Danny Park wished, K-town Night Market is an intersection of culture, music, fashion and food. Expect everything from Korean, Chinese, American, Mexican, Japanese, Vietnamese to even Turkish food. More than 44 food vendors like Hanaro Sushi, Boba Bear, 55 Bungee Ramen and famous food trucks like Stickhouse and Seoul Sausage are participating so that people can enjoy delicious food while listening to the wide variety of music from young artists.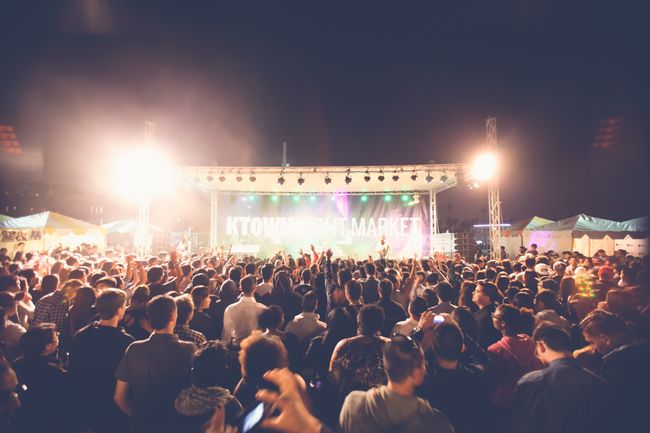 Having been a musician himself, Danny Park wanted to provide an opportunity for those underrepresented artists to perform in a good stage setting. Most of those who perform at events do not get much attention due to the poor stage environment and distractions. However, he wanted to give the opportunity for the artists to shine as much as the food and other attractions. By creating the most ideal stage for the musicians, this event provides an opportunity for the artists as well as the participants to enjoy good music for free eating delicious food. The event will also feature the Silk Show where your favorite styles from DOPE, Boy London, Stussy, and many more are up to 80% off.
Date

: June 17 (Friday) – June 18 (Saturday), 2016

Time

: (June 17) 4pm to 11pm, (June 18) 2pm to 11pm

Location

:Robert F Kennedy School Community Schools

Parking

: $6 at four large parking structures (Central Plaza Parking, Uniti Bank Parking, Metroplex Parking, Equitable Plaza Parking)
For more information and free admission please visit and RSVP at http://ktownnightmarket.com/                                                                     
For vendor and sponsorship inquiries, please email info@ktownnightmarket.com
Original document available at http://www.koreadaily.com/news/read.asp?art_id=4140626
Edited by Sooahn Ko