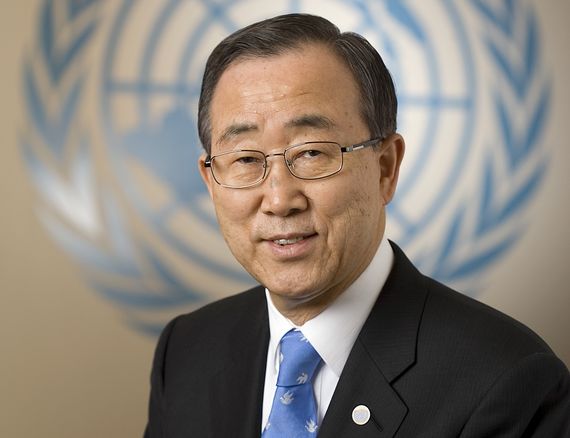 Departing United Nations Secretary-General Ban Ki-moon made an official declaration Tuesday to express his interest in running for South Korean presidency.
In his final interview with South Korean journalists as the U.N. Secretary-General, Ban said that he is seriously considering a bid for presidency out of his concern for the country that is currently mired in political and social turmoil after the recent impeachment of President Park Geun-hye, who is still engulfed in a scandal involving allegations of longstanding influence-peddling and corruption.
"If what I have seen and learned as a U.N. Secretary-General could help South Korea's development, I have the willingness to try and sacrifice myself," said Ban when a reporter asked about his interest in running if that is what the Korean people want.
"The most important thing is what the people demand," Ban added. "My power may be little, but if it can help the people of our country and contribute to their welfare, I will not hesitate to sacrifice myself."
However, Ban remained cautious about taking a definitive stance as he plans to hold discussions with various groups of people in Korea before making a final decision.
"Politics cannot be done alone," Ban said. "There has to be measure and vision. I will make a decision after I return to Korea and listen to people from various industries."
Regardless, Ban is leading the polls in South Korea and his interest will likely trigger a contentious debate among politicians back home who are vying for the presidency.
Ban stressed that South Korea, with its polarizing political structure, is in dire need of a broad, bipartisan efforts from its leaders. He also hinted that he plans to keep a distance between Korea's traditional political parties if he were to join the race to become the country's 12th president.
"Political parties and factions have no place if there were no people and country," Ban explained. "I have no idea there has to be a division between people who are pro-Park [Geun-hye] and anti-Park. The Korean people are angry at the country's politicians. Personally, I've never had a private life. I can communicate with anyone."