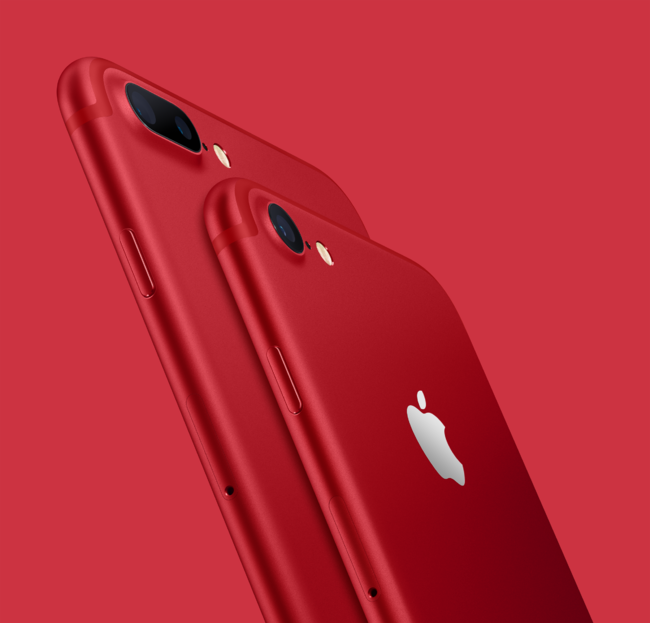 The iPhone 7 PRODUCT(RED) special edition has finally unveiled itself.
The new iPhone features a red aluminum finish, in recognition of more than 10 years of partnership between Apple and (RED).
This iPhone involves highlighting the AIDS fundraising campaign and will be launched in 128GB and 256GB models. It will be available throughout the world in all offline and online Apple stores.
The price will start from 749USD. They will be available to order online worldwide and in stores starting this Friday, March 24.
The 4-inch display iPhone SE model will also be available as a newer version that has twice as much capacity than the original model, 32GB and 128GB. It will be available starting March 24 and will start from $399, which hasn't changed from the older model's price.
Alongside the new phones, Apple has also launched new silicone cases in various colors. The new colors are split between silicone and leather. The silicone cases are available in Azure, Camellia, and Pebble (pale blue, light brown, pinkish red). The leather cases are taupe, sapphire, and berry. Pricing starts at 35USD for silicone and 45USD for leather.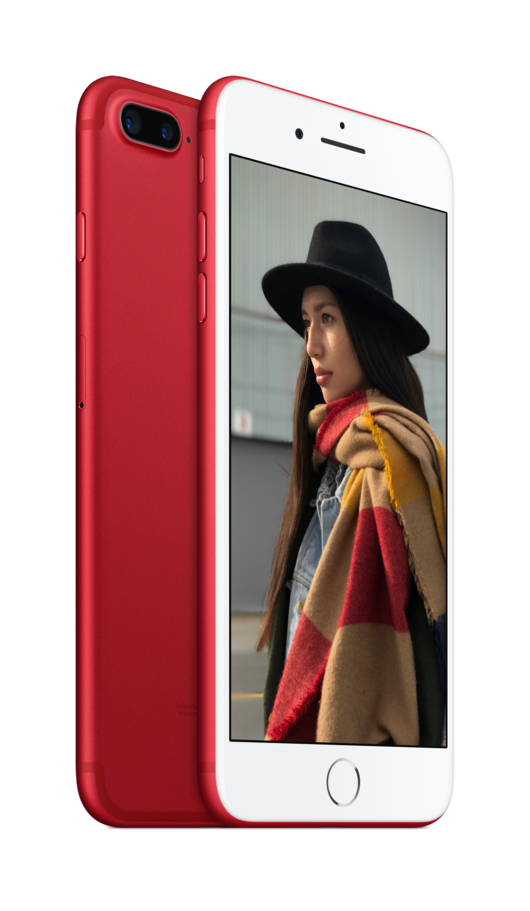 "Since we began working with (RED) 10 years ago, our customers have made a significant impact in fighting the spread of AIDS through the purchase of our products, from the original iPod nano (PRODUCT)RED Special Edition all the way to today's lineup of Beats products and accessories for iPhone, iPad and Apple Watch," said Tim Cook, Apple's CEO. "The introduction of this special edition iPhone in a gorgeous red finish is our biggest (PRODUCT)RED offering to date in celebration of our partnership with (RED), and we can't wait to get it into customers' hands."
"Apple is the world's largest corporate donor to the Global Fund, contributing more than $130 million as part of its partnership with (RED)," said Deborah Dugan, (RED)'s CEO. "Combining the global reach of the world's most loved smartphone with our efforts to provide access to life-saving ARV medication in sub-Saharan Africa, customers now have a remarkable opportunity to make a difference and contribute to the Global Fund through the purchase of this new beautiful (PRODUCT)RED iPhone."
Picture credits to Apple
Original article available on http://www.koreadaily.com/news/read.asp?page=1&branch=NEWS&source=&category=economy&art_id=5105424
Translated by Ellen Kim