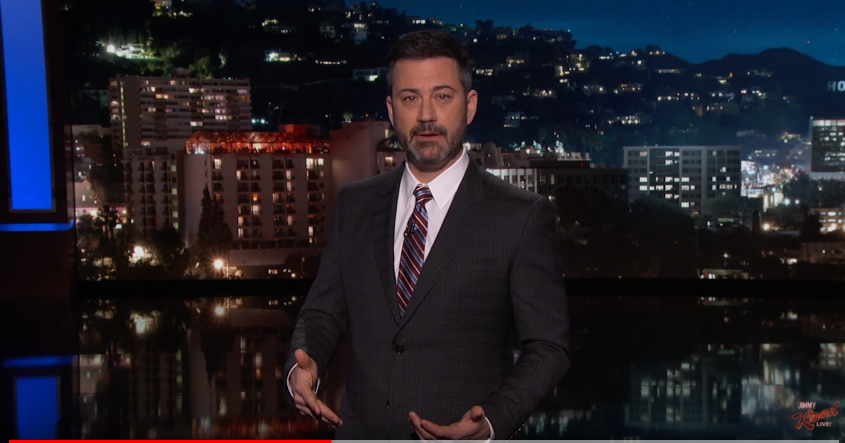 After the tragic high school shooting, which occurred in Parkland, Florida on February 14th, American television host Jimmy Kimmel gave an emotional speech about gun control on his show.
The 50-year-old show host of 'Jimmy Kimmel Live!' opened his show on the 15th discussing the previous day's tragic event.
"I'm sure you know and feel this is another sad day in America. Another senseless shooting. This time at a high school in Parkland, Florida, where a gunman, a former student, opened fire yesterday again", Kimmel said with his voice shaking after tearing up.
"17 lives have been lost and more than a dozen people are hospitalized", he said.
Yet, soon, Jimmy Kimmel started pointing out that there really needs to be major changes to the gun control laws. After showing a few clips of President Donald Trump giving a speech about the tragedy, Kimmel said:
"So I agree with both of those statements. And here's what you do to fix that. Tell your buddies in congress … all the family men who care so much about their communities that what we need are laws, REAL LAWS, that do everything possible to keep assault rifles out of the hands of people who are gonna shoot our kids. go on TV and tell them to do that."
The audience acclaimed after Kimmel's statement. And when Kimmel teared up and couldn't continue talking for a moment after saying "children are being murdered", one of the audiences shouted, "do something now!".
Watch the whole clip here:
by Audrey Joung