Confronting the upcoming 10-day Chuseok holiday in Korea, some are left with worries. As most of the renowned pet hotels become fully booked months before long national holidays, those who live with four-legged friends are left without an option for how to spend the upcoming holiday but to stay home.
For those people, we've summed up some of the best pet-friendly hotels in Seoul, Korea.
Vista Walkerhill Seoul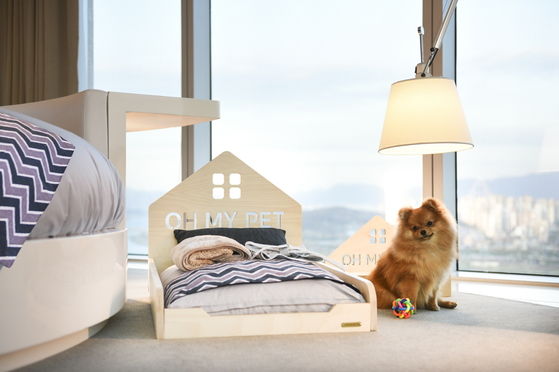 Vista Walkerhill located in Gwangjin-gu offers 'Oh My Pet' service for visitors with pets. Their welcome kit includes a pet bed, feeders, a gown, toilet mats, and toys. For those who celebrate pet's birthday, the hotel presents additional gifts.
Only one pet – weighing less than 15 kg – is allowed in each room. An additional fee of 200,000 KRW applies, with additional 30,000 KRW per night applied from the second night.
Oakwood Premier COEX Center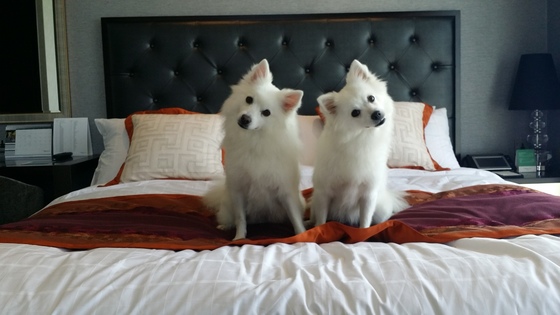 Oakwood Premier in Samsung-dong would be a great option for those who travel with two pets. Only pets over 1-year-old are allowed in and no complimentary pet product is offered.
An additional cleaning fee of 55,000 applies.
Fraser Place Central Seoul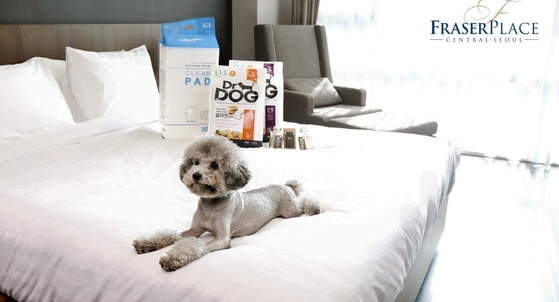 The "Bow Wow" package, which costs 179,000 KRW, includes organic pet food, natural energy powder, and pet toilet pads. Visitors have to make reservations at least two days before.
Even without using the special package, visitors can stay with pets with an additional 22,000 KRW per night.
Sheraton Seoul Palace Gangnam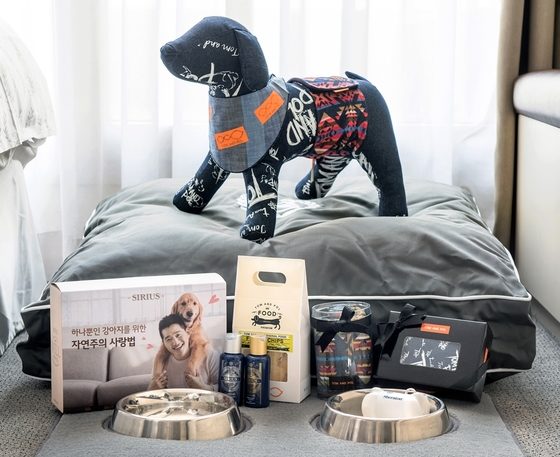 The Sheraton hotel in Gangnam is offering "Love That Dog" package, which includes one night in a deluxe triple room with balcony, a gift box, and a pet toilet bag. A pet bed, feeders, and floor mats are prepared in the room. The package costs 150,000 KRW with an additional cleaning fee of 120,000 KRW per stay.
Hotel Cappuccino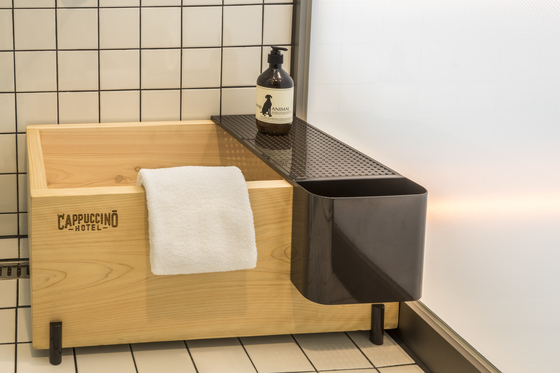 Hotel Cappuccino in Nonhyun-dong has rooms designed for visitors with pets. In the "Bark Room," a pet bed made of eco-friendly birch, a pet pajama, and toys are prepared as an amenity. The hinoki bathtub also makes a great reason to spend your holiday with pets here.
Up to 2 pets less than 10kg are allowed in each room, with an additional 55,000 KRW for the second one.
Aloft Seoul Gangnam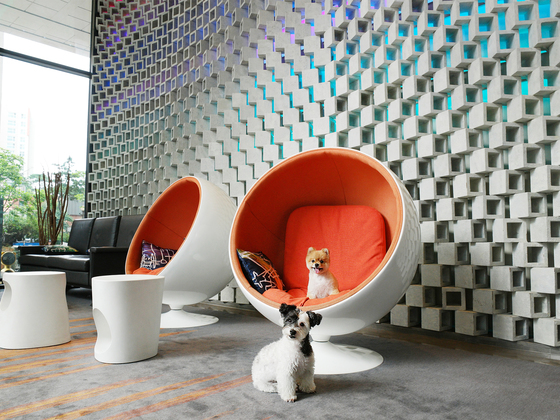 Aloft Seoul in Cheongdam-dong presents a pet bed, feeders, and toys for the pets. Only those weighing under 9kg are allowed to stay and additional cleaning fees apply.
"Thank You" package, offered in corporation with animal photo studio Thank You Studio, includes a photo shoot with pets.
Original article by Song Jeong