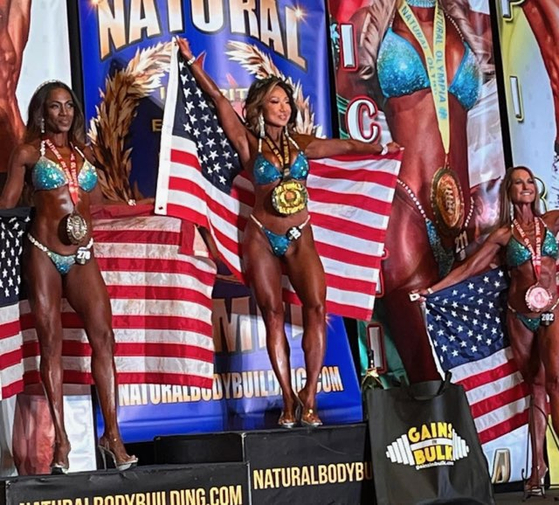 A Korean-American woman has been crowned champion of the 2023 INBA/PNBA Natural Olympia, an internationally renowned bodybuilding competition.
Diane Kim, 50, won the Pro Grand Master Champion title in the bikini category at the event held at the Golden Nugget Hotel in Las Vegas from November 9-12.
Kim first won the title as an amateur in 2021, then again as a professional last year, and this year she was crowned champion for the third consecutive year. Natural bodybuilding competitions feature athletes who have built up their muscles without using any drugs.
With more than 500 athletes from around the world competing in the event, Kim stood out in the bikini category, which evaluates the body's overall silhouette, bodyline, and muscle definition.
"As the first Korean-American athlete to win a professional bikini championship, I am very proud of myself," she said.
"As I've gotten older, I've had to face bigger body changes and challenges, and I've learned to persevere," she added. "I wasn't sure if I could outperform the other athletes this time, but I dared to do it, and I'm very happy that I was able to fulfill my dream at the age of 50."
"I am so grateful for the people around me who have supported me on this journey. It's never too late to start your health journey. Once you get started and have patience, anyone can achieve their goals."
BY SUAH JANG [jang.suah@koreadaily.com]