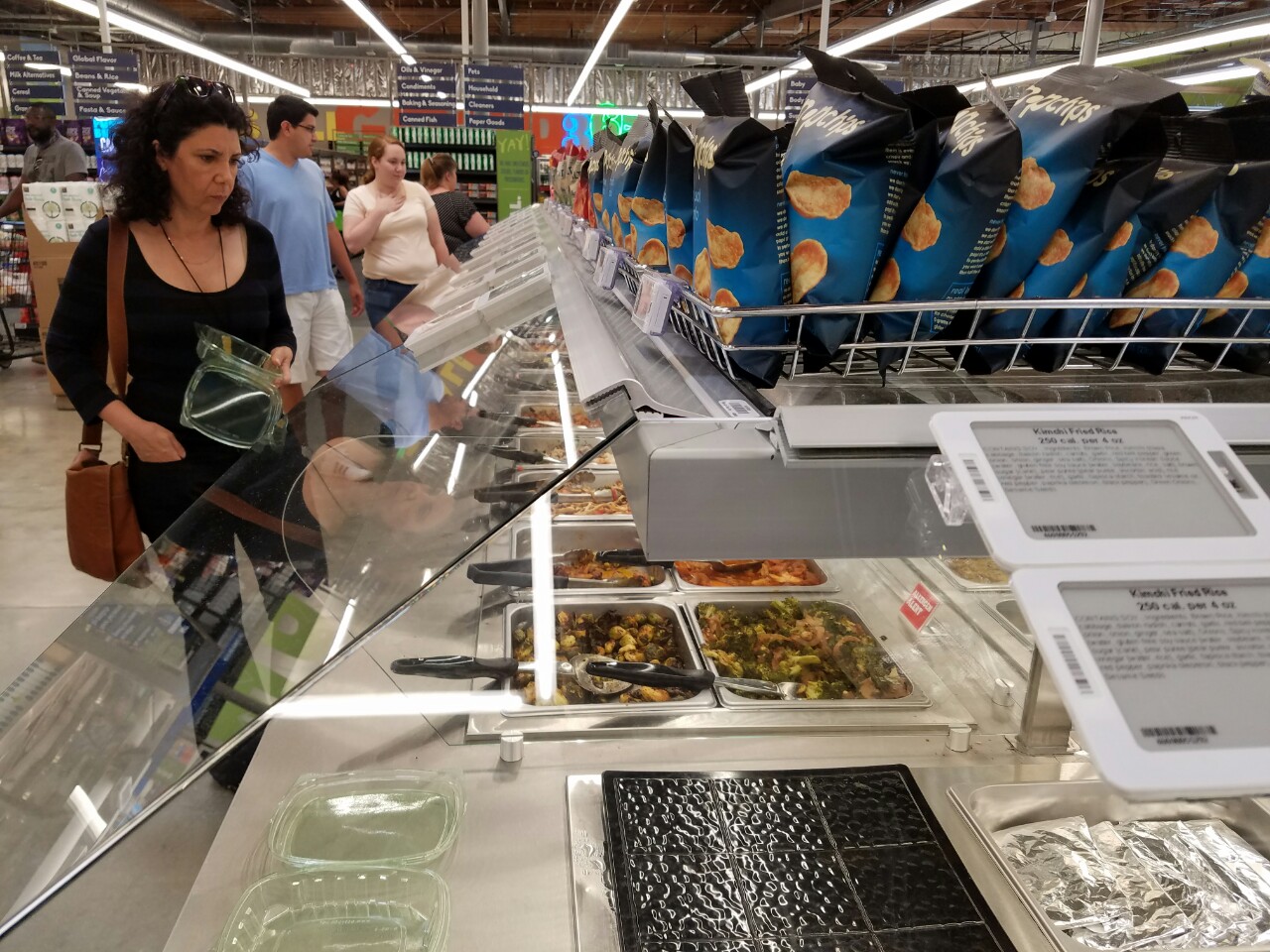 Among numerous food items you can find at the first 365 by Whole Foods Market in Silver Lake, Ready-to-Eat items surely grab attention. Located at the center of the market, buffet-style Ready-to-Eat bar offers three kinds of food items – salad, pizza, and hot food.
It is hard to deny that we were surprised to find so many Korean or Korean-inspired dishes from the Ready-to-Eat bar. While Korean food is one of the underrated ethnic foods, eight out of approximately twenty food items available here were either Korean dishes or dishes made with Korean sauce.
Chicken Bulgogi, Barbacoa Bibimbap, Dakdoritang, and Kimchi Fried Rice are the four Korean/Korean-inspired food items. In addition to these four dishes, there were Savory Vegetable Noodle, Spicy Chicken Wings, and Asian Buckwheat Noodle which use Korean sauce. Broccoli stir fry using onion and garlic is named as 'Korean Broccoli.'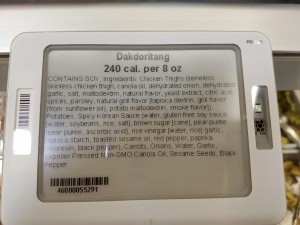 "Although Korean food is not as widely known as Chinese or Japanese food, it is getting more and more popularity for sure," said Brian Fleming, the Category Manager at 365. "Young people visit Korean restaurants and many of the popular restaurants offer Korean or Korean-inspired menu. In a nutshell, Korean food is hot," added Brian. "Korean food items available in our store reflect such a trend."
365 by Whole Foods Market also offers three different kinds of kimchi and Korean sauces packaged in the store. Spicy Kimchi and White Kimchi can be found at the salad bar and the fusion 'Guacamole Kimchi' is also available in the store. However on last 3rd, 365 recalled their kimchi products for not specifying certain ingredients on the label. Category Manager Brian Fleming said that 365 will resume the sale of kimchi products.
"Our Korean food section is specially consulted by an expert in Korea," said Brian. "We will introduce more variety of Korean food to our customers."
Original document available from www.koreadaily.com/news/read.asp?page=6&branch=LA&source=LA&category=economy&art_id=4344271
Translated by Heewon Kim