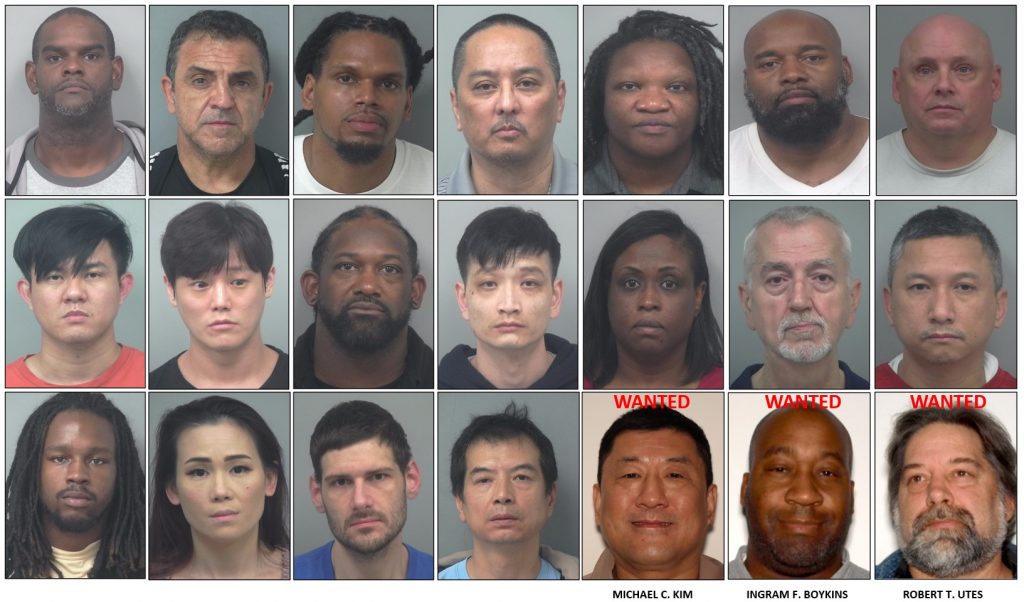 Gwinnett County Police in Atlanta, Georgia, on September 19, released a list of 18 people arrested on gambling charges, including Korean Americans. On September 11, Gwinnett County Police, along with other departments, executed a search warrant at the Royal Flush Bar and Grill on Pleasant Hill Road in unincorporated Duluth. That day, police arrested five employees on commercial gambling charges and 13 customers on illegal gambling charges.
The arrest list released by police included Duluth resident Hyungi Lee, 34, a Korean American, who was charged with gambling. In addition to Lee, suspects of various races were arrested.
According to police, they seized more than $50,000 in cash, along with gambling tools and other evidence.
Arrest warrants were also issued for the three owners of the business Michael Kim (56, Duluth), Ingram Boykins (52, Lawrenceville), and Robert Utes (56, Jefferson). They were not arrested at the time because they were not present. One of them, Michael Kim, is also believed to be Korean American.
BY JIAH YOON    [yoon.jiah@koreadaily.com]