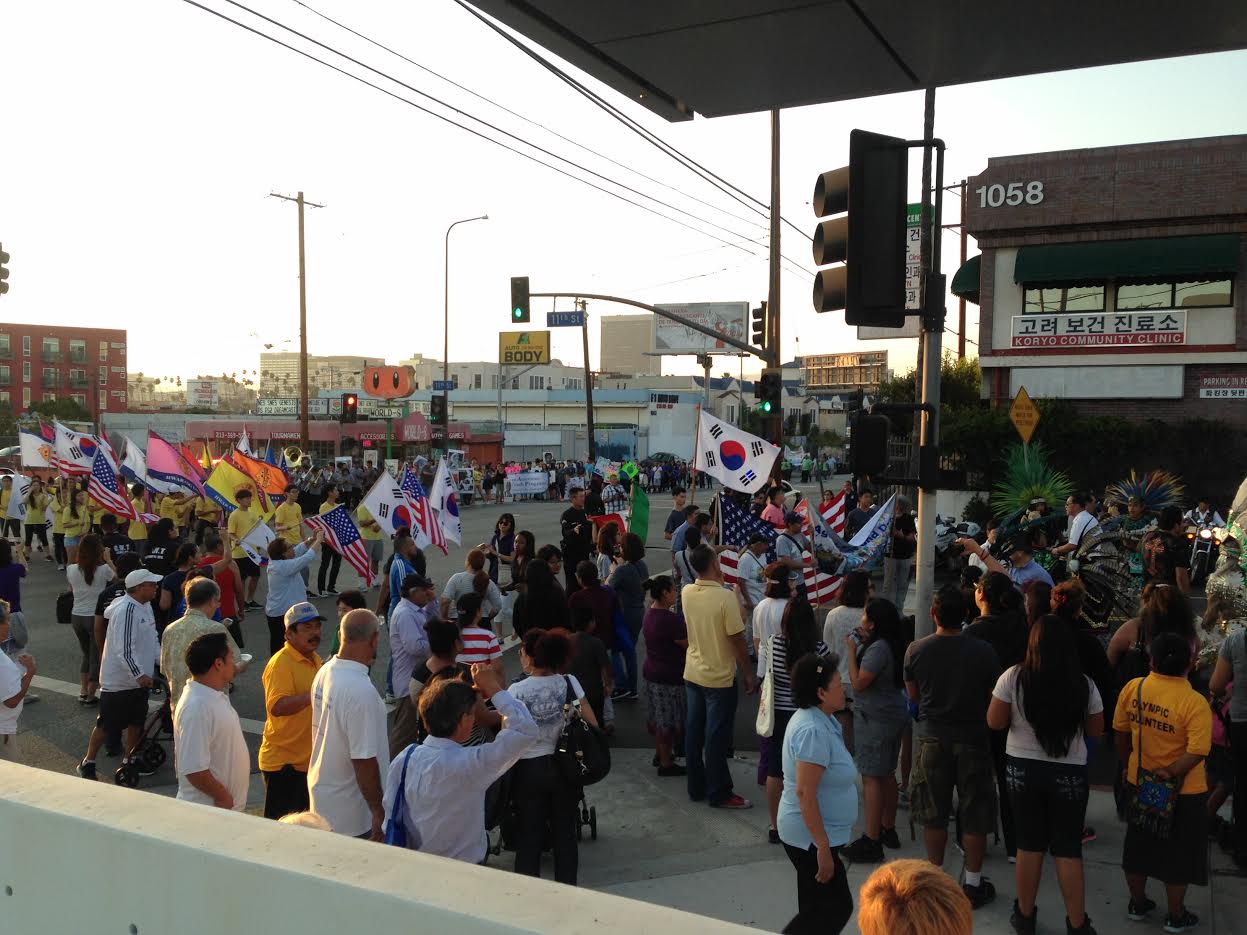 A brightly colored poster with the Ojibwe phrase "Zhoo…Way…Noh…Dig" in children's handwriting hangs art the Indian Women's Resource Center in Minneapolis, Minnesota. This indigenous saying translates to "taking care of each other."
Zhoo…Way…Noh…Dig. This is the spirit behind National Night Out, an annual event held on the first Tuesday of every August since 1984 in communities across the nation, making it the largest and most successful crime prevention program in the U.S.
National Night Out was first created by Matt Peskin, the Executive Director of the National Association Town Watch (NATW), as a way for people to take back their neighborhoods from crime.
National Night Out works like this: everyone in the neighborhood sits on their front porch for 1 hour with their lights on "to send a clear signal that there [are] more of us than there are of them," Peskin said.
The first National Night Out in 1984 saw the participation of 400 communities and 2.5 million people from 23 states.
"It's a program that really makes a difference. It's a lot of fun to put together; it reaches deep into neighborhood and community-building, and it works," Peskin said.
32 years later, National Night Out has expanded to thousands of communities across the United States celebrating this year with festivities that involved everything from neighborhood barbecues and festivals where community members raced police officers on the backs of inflatable ponies to cultural street performances, free food and open dialogues between the those serving the community and the community itself.
The Los Angeles Olympic Area's 8th Annual Night Out hosted by the Olympic Community Police Station on Vermont Avenue in particular encouraged families to meet the police officers serving their region as well as enjoy free snow cones and hot dogs served by police cadets. A bouncy castle, photo booth, and stage created a buzzing atmosphere as performers and city council members spoke to the crowd. Many community members participated in a march down Olympic Blvd. and Normandie Ave. in solidarity with strong police-community relations.
Los Angeles resident Silvano Mestes marched with his daughter Jeanette, carrying a sign with the face of revolutionary labor leader Cesar Chavez proudly over his head.
"Today, the community bonded together as Mexicans, Americans, and Koreans. We all came together to celebrate the police station. After this police station was built on Olympic [Blvd], there was less violence and now it isn't as dangerous," Mestes said.
Captain Tim Nordquist of the Olympic Community Police Station in Los Angeles believes in the power of coming out together on the streets to reduce crime.
"We want to build trust between the police and community so that we are able to keep each other safe and not be afraid of one another," Nordquist said.
According to a 1995 study in Chicago neighborhoods, the largest single predictor of crime levels was "collective efficacy" which is defined as "mutual trust among neighbors combined with willingness to intervene on behalf of the common good." In fact, neighborhoods with high collective efficacy scores had significantly low crime rates.
"Where people are involved in neighborhood organizations, have extensive acquaintance networks and are willing to get involved, there's a reduction in violent crime." Northwestern University Political Science Professor Dr. Wesley Skogan commented.
The answer to stopping the senseless violence that has been saturating the media may have been in the writings of children at a Minneapolis center all along.
Zhoo…Way…Noh…Dig.
By Hankyul Sharon Lee