Four places where you can grab quick breakfast bites
In the morning on your way to work, to school, or wherever you're going, driving in heavy LA traffic allows you an ample amount of time to get hungry. If you are lucky enough to find these places on your way, grab something for your breakfast to get your day going.
1. S K's Donuts and Croissants
You don't need to question the classic combination of donut and coffee, do you? Located in the heart of the Miracle Mile district, S K's Donuts serves a variety of doughnuts, croissants, or even sandwiches and cronuts if you feel like being creative. Whichever you choose, you surely will love every bite of it.
5850 W 3rd St, Los Angeles, CA 90036
Open 24 hours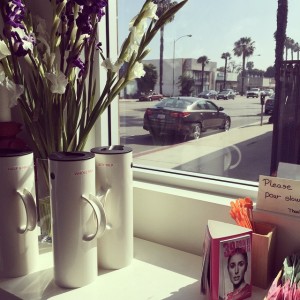 2. Copenhagen Pastry
Copenhagen Pastry is an authentic Danish pastry shop where you can find light and flaky pastries that are baked throughout the day. Even if you are a first timer of Danish pastry, don't panic and try samples they offer – you will fall in love with them instantly! Copenhagen and kringle are their signature pastries.
11113 Washington Blvd, Culver City, CA 90232
7:00 am – 5:00 pm; Closed on Monday
3. Bouchon Bakery
Bouchon Bakery is known for offering sandwiches, quiche, soups and salads made daily, as well as a wide range of desserts and pastries. Try Kouign-Amann – caramelized sugar-coat and the flakiness of it will give you enough sweetness on busy mornings. A full range of house made juices is another charm.
235 N Canon Dr, Beverly Hills, CA 90210
7:00 am – 7:00 pm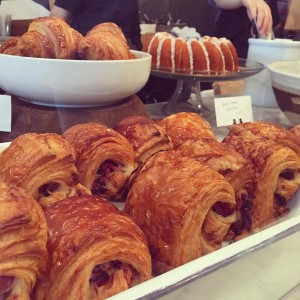 4. Proof Bakery
Right at the moment you bite the pastry, you will find the reason for the massive line. Any kind of croissant you order, whether it's sweet or savory, it's perfectly crisp and fluffy. If time allows, take a seat and order a quiche. Whichever you choose, don't forget to order a chocolate chip cookie for an afternoon snack!
3156 Glendale Blvd, Los Angeles, CA 90039
8:00 am – 4:00 pm
by Heewon Kim