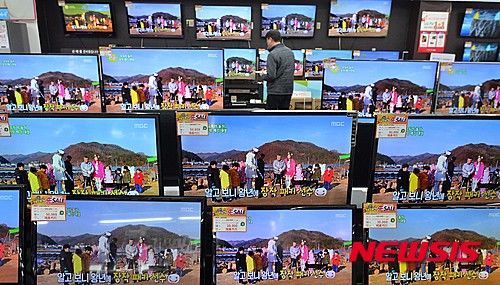 As television shows from South Korea is riding the worldwide popularity of the Korean pop culture, there are now multiple ways for those in the United States to enjoy the contents that they choose to watch.
◇ TV antenna
The most fundamental way to watch Korean TV is by installing a basic antenna on the device. With the antenna alone, viewers can choose any one of South Korea's three major terrestrial networks—SBS (18.1 and 18.2), MBC (18.3 and 18.6) and KBS (44.1 and 44.8).
In recent years, even cable networks such as Y (18.9), H&S (44.3) and Arirang TV (44.5) have been added to the channel lineup. Even though these channels are available for free, many simply air news, while the other programs are delayed from the actual time the contents were originally aired in South Korea.
◇ Cable and satellite TV
Cable or satellite TV are also two of the more popular ways in which Korean-Americans consume media contents from the motherland. The companies that offer Korean programming include Spectrum (Time Warner), Cox and DirecTV.
Unlike the programs that are accessible via basic antenna, Korean channels provided by cable and satellite companies are barely delayed from its original airtime in South Korea. Another perk is that the Korean programs come with other commonly popular American cable networks.
However, the downside is its affordability. For example Spectrum charges at least $64.99 per month for cable TV alone, while its bundle package with internet service is $89.99. Cox charges a similar monthly payment of $66.99, while DirecTV offers a separate "Korean Direct Light" package for $19.99 per month and "Korean Direct" for $30.99 for customers who already are subscribed to its Basic Choice plan for $18.99 or Preferred Choice for $19.99.
◇ Internet
Ways to watch Korean TV on the internet is broadly separated into three categories—downloading, streaming and setup box.
Sites from which consumers can legally download Korean TV contents from are TBogo.com, Hanindisk.com, Kiwidisk.com, USAdisk.com and Allseego.com
Legal streaming sites, platforms that enable viewers to play video contents directly on the web, are Viki.com, OnDemandKorea.com, DramaFever.com and Hulu.com. Although the streaming sites offer many programs for free, the videos are often interrupted by ads for non-paying subscribers. It is also notable that streaming sites offer English subtitles for those who do not understand Korean.
Among setup boxes, Kooli.tv and TBoplay.com are two of the main options. Recently, iTalk BB (Korea.iTalkBB.com/TV) has signed a partnership with Kooli.tv to offer consumers with an option to subscribe to Korean TV programs on top of its internet phone and IPTV services.
For Kooli.tv, users must purchase a Kooli Stick to be able to view its contents, but purchasing the Prime Plan for $19.99 per month enables users to receive the equipment for free to watch Korean TV contents for a year without signing a contract.
The month plan for iTalk BB is also $19.99 per month and customers who also sign up for its phone service will receive TV contents for free for the first two months. TBoplay.com charges $34.99 per month, but the Plus 29 Plan is currently available for $29.99 as a promotion.
By Jae Hee Lee