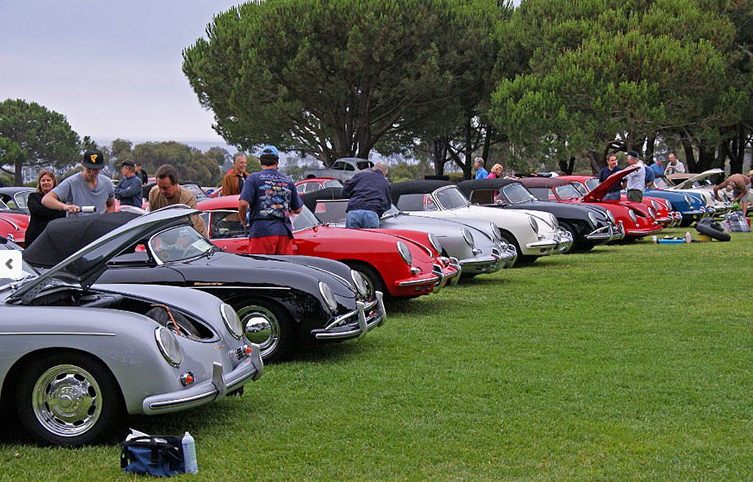 With the upcoming Father's Day Weekend, there will be many family events in the Orange County area. Below are some of the events we picked for you to make your Father's Day plan easier.
Crusin' Brea Classic Car Show
Crusin' Brea, Brea's main classic car show, is opening its 12th show this year. The show will be held on the 19th from 10AM to 4PM, at 330 W. Birch St. The event will be hosted by an organization that was in charge of the 1st event, so the opening scale will be the largest in the history of the show. The show, which almost 10,000 people visit every year, will display about 250 cars from 72 categories including the Classic Street Rods, muscle cars, trucks, exotics, sports cars, and classic cars. There will be awards selecting the best car in a variety of categories. Other than the car exhibition, you can enjoy live performances, food, and gift shop booths.
The entrance and parking will be free, and you can find more information on the website (http://www.cruisinbrea.com/).
Dana Point Dinner Cruise
'Dana Wharf', Dana Point's famous whale tour company, is having a special dinner cruise event for Father's Day. The cruise will leave at 6:30PM on the 19th at the Dana Point Harbor (34675 Golden Lantern), and it will be sailing for about 2 hours.
Participants can enjoy the on-board BBQ buffet, dessert, and non-alcoholic beverages, along with Mike O'Bryan's classic rock & roll live performances and a wonderful sunset. The price is $59 for adults and $29 for children. You can make a reservation either by phone (949-496-5794) or website (http://www.danawharf.com).
Huntington Beach's 'Chili at the Beach'
'Chili at the Beach', a unique event that allows you to try a variety of chili and salsa, listening to the waves at the Huntington Beach, is opening its 9th event this weekend. Tomorrow (18th) from 11AM to 5PM at between Main Street and Pacific Coast Highway, there will be many different foods that are made with chili and salsa by famous restaurant teams.
The event's host selects the winners from categories including best chili and best salsa. There are two outdoor stages, which will be used for 9 bands' live music performances. There also will be a kid's zone for children, where they can play a variety of activities.
The entrance is free, but if you want to participate in trying unlimited chili and salsa event, you'll have to pay $15 to get the tickets. If you purchase the tickets online (http://www.hbdowntown.com/chili-at-the-beach.html) in advance, it will be discounted to $10 (with a $1.54 commission). All the profit will be donated to Boys and Girls Clubs of Huntington Valley.
Original document available at http://www.koreadaily.com/news/read.asp?page=3&branch=NEWS&source=LA&category=&art_id=4360604
Translated by Audrey Joung