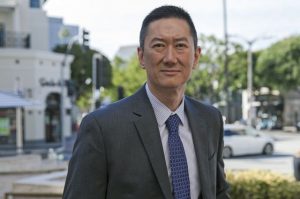 A second-generation Korean-American police officer will start serving as UCLA's new chief of police from March 13.
UCLA announced Tuesday that Tony Lee (pictured), a 26-year veteran at the Beverly Hills Police Department, will serve as the head of the university's police department.
"Tony [Lee] brings to UCLA a demonstrated background of strong public safety experience," said UCLA's administrative vice chancellor Michael Beck.
Lee will replace Many Garza, who has delayed his retirement to assume the leadership of the school's on-campus police department. Lee holds a 26-year experience as a police officer and has most recently worked as the captain of the Beverly Hills Police Department. He received his BA in criminal justice from Cal State L.A. before completing his master's degree in public administration from Cal State Northridge.
"It's truly an amazing honor to be selected as the police chief in what I consider to be one of the finest university police departments in the nation," Lee said. "I look forward to working with the faculty, staff and students to enhance campus safety."
By Hyoung Jae Kim