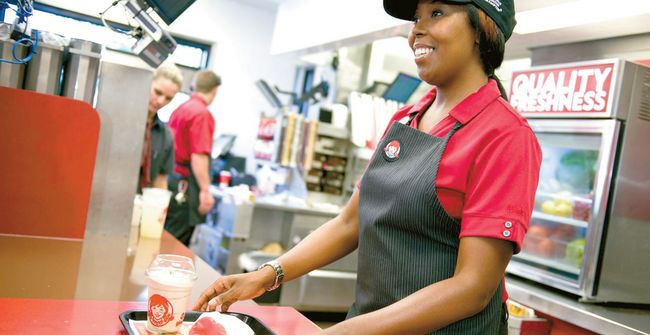 The recent slow growth of food industry sales has left fast food restaurants reeling.
CNN Money reports on the disappointing earnings of fast food chains such as Wendy's and Shake Shack and the increasing reluctance of Americans to eat out.
According to CNN Money, Wendy's sales reportedly grew by a meager 0.4% in the last quarter. Shake Shack also experienced minimal sale growth at 4.5%, a sharp decline from the 13% sales growth from the same quarter in the previous year.
The most likely cause of such a disappointing performance in the food service industry, according to CNN Money analysis, is the increased prices of food items offered at restaurants. Though the price of food sold at marketplaces are falling, the prices of food in restaurants are increasing all the more.
Rising labor costs and demands for a higher minimum wage are given as reasons for the higher priced food at restaurants. Therefore, minimum wage hikes may result in a decline to food service industry growth.
Food prices of marketplace items such as fish, vegetables, eggs and meat sold have been on a continuous 1.3% decline for the past 10 months while the prices of food sold in restaurants rather climbed 2.6% in the same time period. McDonald's as an example hiked food prices up 3% in the second quarter.
"There is a deflation in the supermarket, making it cheaper to buy a steak there," restaurant analyst Howard Penny told CNN Money.
Sunny Kim, a 30-year-old Korean homemaker, agrees with Penny.
"It is more economical for me to cook for myself and my family. Market prices are less expensive to buy foods and side dishes to make a meal. These days eating out is $10 more expensive than before, which is no small fee. Even though cooking at home can be tiring, it is worth it," Kim said.
CNN Money reveals significant issues facing the United States from the presence of wage increases that will continue to slow growth as the food industry downturn continues.
Originally reported by Sangwoo Bak
Translated/Adapted by Hankyul Sharon Lee